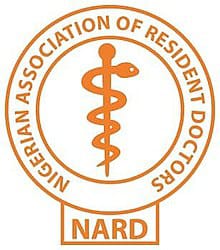 Following the stance made by the Nigeria Association of Resident Doctors demanding an increase in the consolidated Medical Salary by the federal government. To this end, nothing has been done about their demand, and they have restated their threat to go on strike.
The doctors also want the immediate withdrawal of the bill seeking to compel medical and dental graduates to render five-year compulsory services in Nigeria before being granted full license to practise.
They also want the immediate implementation of CONMESS, domestication of the Medical Residency Training Act, and review of hazard allowance by all the state governments, as well as private tertiary health institutions where any form of residency training is done; among other demands.
In a statement by the President of NARD, Dr. Emeka Orji, stated that Resident doctors seek health sector funding, "The ultimatum is running, there is no counter-offer, and we are hoping that the government will step in before the end of this week.
"This fight is for Nigerians, and that is why we are not looking back. We have talked a lot since last year, but unfortunately, it is making us believe that the Nigerian government will not listen until you get to the level of escalations that will end up in disharmony, and that is where we are now.