Oko, Sagamu Celebrate Installation of New Aminishan 
Oko community in sagamu, celebrate as H.R.H Alayeluwa Oba Babatunde Odunayo Feshikilo II emerges as the new Aminishan of Oko.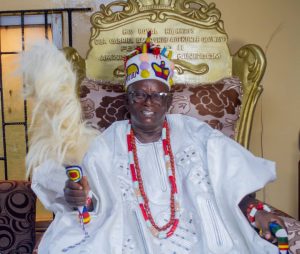 December 2021, the people of Oko lost the great monarch H.R.H Oba Mufutau Adeoye Sanni, Lukan II, the late Aminishan of Oko, Sagamu. Ever since his demise, the people of Oko community have been longing for another king. The installation of the new king is a beam of hope to everyone in the community.
The traditional rites which ended today 14th of May 2023 with a dynamic walk to the palace where he was being installed the crown as the Aminishan of oko. Family and friends came out in numbers to felicitate and rejoice with the newly crowned king, addressing him as the man of the people and a kind-hearted person.
The coronation celebration is scheduled to be held on Wednesday, May 24th 2023.