Multiple People Injured in Lagos-Ibadan Expressway Accident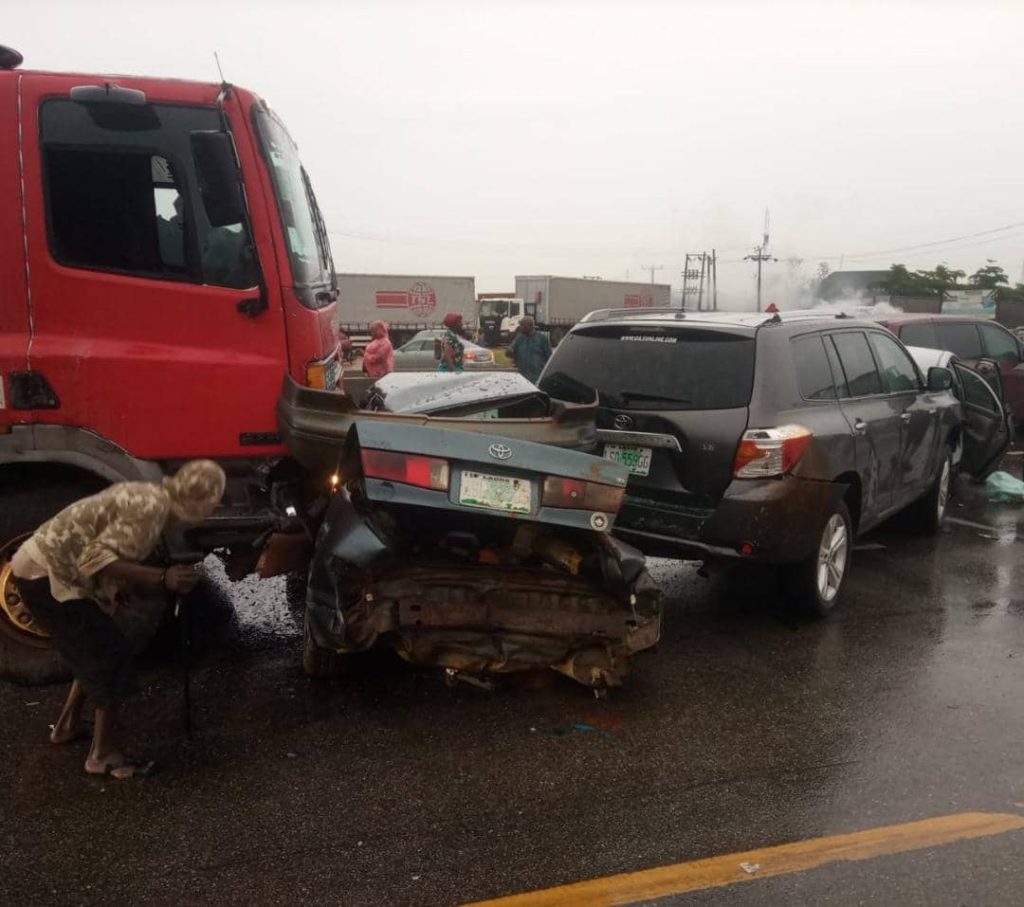 Several people were injured in a crash that occurred on the Lagos-Ibadan Expressway on Monday morning. The accident involved a truck and several other vehicles near The PUNCH place, KM 14 of the expressway.
The truck, which was carrying cows, collided with a vehicle from behind, causing a chain reaction that resulted in multiple crashes. An official from the Federal Road Safety Corps, who spoke on condition of anonymity, reported that at least four people, including two children, were taken to the hospital for treatment.
Emergency responders are working to clear the scene of the accident.