Brig Gen. MT Aminu Pays Courtesy Visit to Akarigbo of Remo land, Emphasizes Importance of Community Support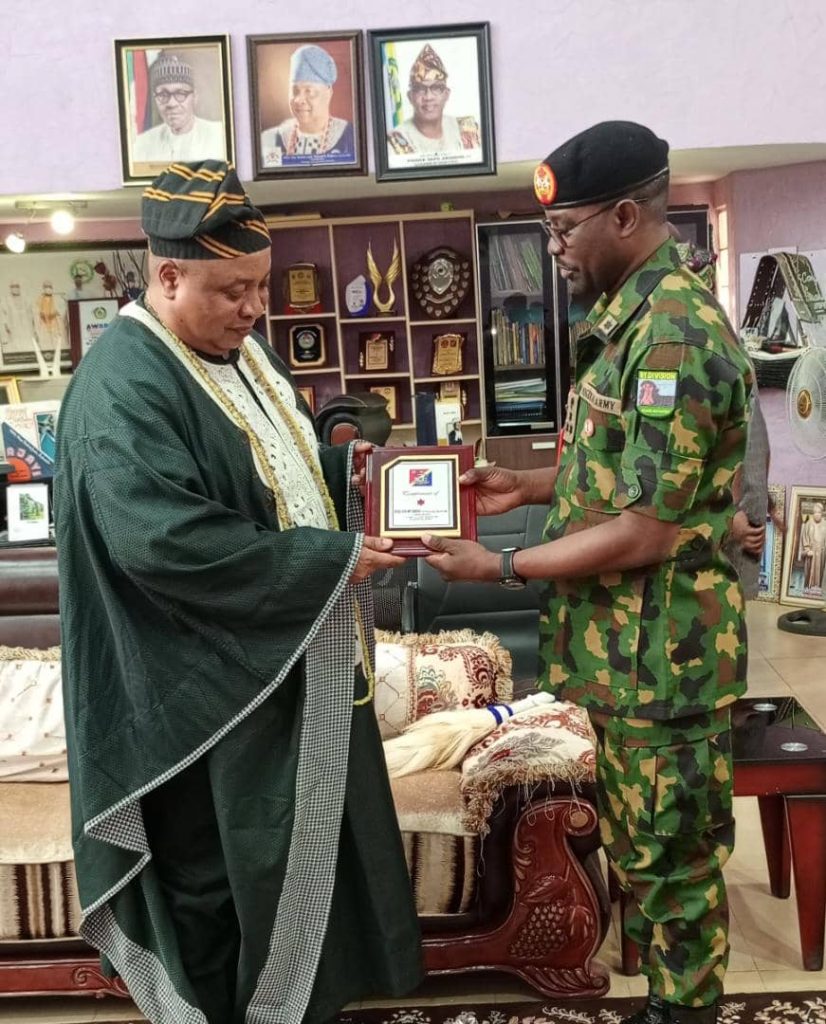 By: Ogunleye Oluwapelumi
Brig Gen. MT Aminu, Commander of the 35 Artillery Brigade Nigerian Army Abeokuta, paid a courtesy visit to the Akarigbo of Remo land, Oba Babatunde Adewale Ajayi at his palace earlier today. The visit was part of tradition, as the general had just been transferred to Abeokuta and needed to visit all stakeholders and friends of the force, including the Akarigbo.
During his speech, MT Aminu expressed his appreciation to the Akarigbo for his past support and emphasized that he was visiting to receive the royal blessings from the king. He also pleaded for continuous support, which he deemed paramount. MT Aminu went on to say that he was committed to maintaining a positive relationship with the Akarigbo and the people of Sagamu.
In response, the Akarigbo appreciated MT Aminu for the visit and promised to always render necessary assistance when needed. He also requested that the force should do everything possible to reduce cultism, terrorism, and all negative vices in Sagamu. The Akarigbo emphasized that the safety and security of the people of Sagamu were of utmost importance.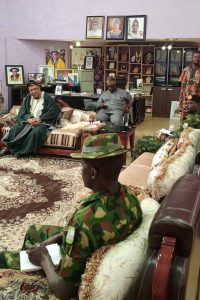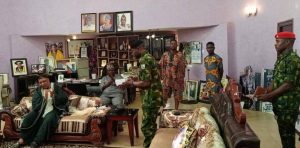 MT Aminu also took the opportunity to present an award to the Akarigbo, along with a few other souvenirs. The Akarigbo expressed his gratitude for the award and thanked MT Aminu for the visit.
The visit was a success, and both parties expressed their willingness to continue working together for the betterment of Sagamu and its residents. The visit also highlights the importance of maintaining positive relationships between the military and local communities, as it fosters mutual understanding and cooperation.