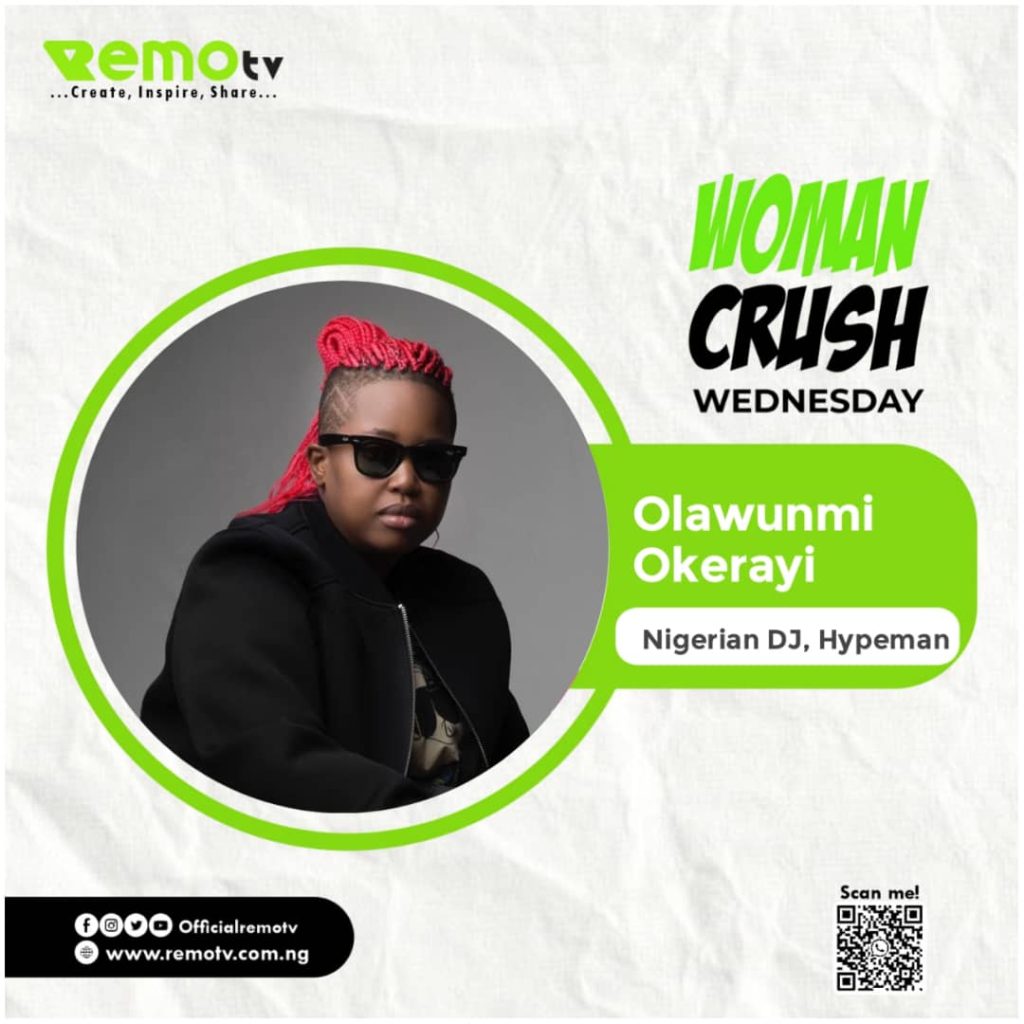 While some industries are majorly dominated by a particular gender (Barbing for male, hairdressing for female), some opposite gender tends to venture into these somewhat-gender-based industries. Some are successful despite the domination, while some are unlucky. DJ Lambo is one of the few lucky ones to venture into the such industry of DJ-ing, got lucky, made a name, and brought fame to everyone around her.
Olawunmi Okerayi, known by her stage name DJ Lamborghini, DJ Lambo short is a successful Nigerian DJ born in Ogun State on October 3rd into a family of seven as the only girl amidst five boys. Her father, DJ Tony Lewis who used to perform on the biggest stages in Lagos is her biggest influence.
DJ Lambo has a degree in English and Literature from the University of Abuja. She started her professional career in 2008 – 2009 as a Radio personality (OAP) on Raypower 100.5 FM, Rhythm FM 94.7 Abuja, and Love 104.5 FM Abuja.
In 2010, she started her DJ career professionally producing a lot of singles and mix tapes including "Drank" featuring Milli which was produced by Reinhard, garnering a lot of airplay. As a DJ, she prefers the fusion sound of house music, techno, Afropop, and hip-hop. She has performed at many shows including the Aramis and Oxygen Abuja. With another of her song – Motion, DJ Lambo was ranked number 18 on the Smirnoff Top Women Electronic Artists playlist.
She was signed to Loopy Music in 2013 before its merger with Chocolate City in 2015. She won DJ of the Year (Female) at the 2016 City People Entertainment Awards. Nigerian Entertainment Today (NET) listed her as one of top five Nigerian DJs to watch out for in 2015.
Over the years, DJ Lambo has gone from an ordinary DJ to a global DJ sort after in many big shows – Big Brother Naija, Heineken's Formula1 Part, Desperados Launch Party, etc
On 14 June 2017, she was named the head and president of Choc Boi Nation (CBN), a record imprint of Chocolate City Music. With this announcement, she became one of the major female record label executives in the music industry in Nigeria.
#OfficialRemoTV
#RemoTV
#RemoTVWcW
#WomanCrushWednesday
#WcW