Lagos Governor Hosts Arsenal's Bukayo Saka, Pledges Support for Grassroots Football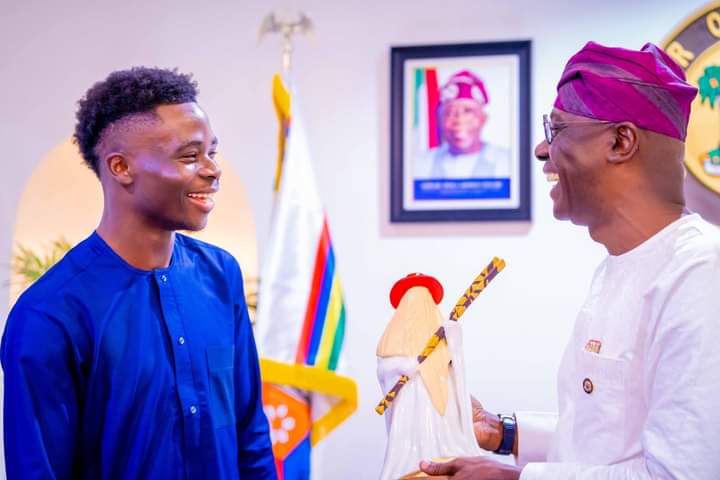 By: Ogunleye Oluwapelumi
Governor of Lagos State, Babajide Sanwo-Olu, hosted Arsenal player Bukayo Saka at the State House, Marina. The governor, who is a proud Gunner, shared his excitement on his Facebook page and posted pictures of the visit. Sanwo-Olu was presented with his own signed Saka jersey, and he commended the young team's inspiring run in the Premier League.
As a result of the visit, Sanwo-Olu pledged his commitment to bringing the same spirit to grassroots football in Lagos. He stated that they would create opportunities for talented young players in Lagos. The governor's commitment to supporting young players is a welcome development in the state, where football is a popular sport.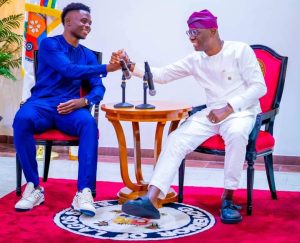 The visit from Bukayo Saka is a positive development for football in Lagos State. The young player's determination and hard work have motivated many, and his visit to the governor is a testament to his success. It is hoped that more young players in the state will be inspired by Saka's success and that the government will continue to support grassroots football in Lagos.