Isanbi Day 2023: Queen Toun Crowned Miss Isanbi 2023 in Spectacular Pageant Show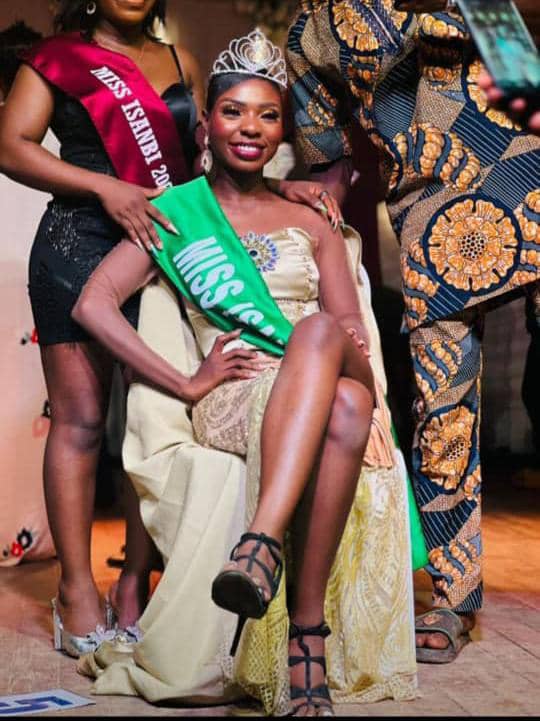 By: Ogunleye Oluwapelumi
In a dazzling display of beauty and talent, Queen Toun emerged victorious in the highly anticipated Miss Isanbi beauty pageant.
The pageant, held as part of the 46th Isanbi Day celebration in Ilisan Remo, was organized by the Ilisan youth Development Association with the theme of promoting sustainable development goals. The event took place on Friday, October 6th, at the Ilisan Ultra Modern Town Hall, where a crowd of enthusiastic supporters cheered on the contestants.
Queen Toun's stunning performance and captivating presence captured the hearts of the judges and audience alike, earning her the coveted title. As the winner, she was awarded a generous prize of 500,000 Naira along with other exciting gifts. This victory not only celebrates Queen Toun's beauty, but also recognizes her talent and dedication.
Her triumph serves as an inspiration to the youth of Ilisan, showcasing the potential for success and achievement within the community.
The Miss Isanbi pageant, organized by the Ilisan Youth Development Association, proved to be a remarkable showcase of grace, elegance, and ambition. It provided a platform for young women to shine and express their individuality while promoting the values of sustainable development. The event not only entertained the audience, but also highlighted the importance of empowering youth and encouraging them to contribute to the growth and progress of their community.