NITP HONOURS OGUN STATE GOVERNOR WITH FELLOW AWARD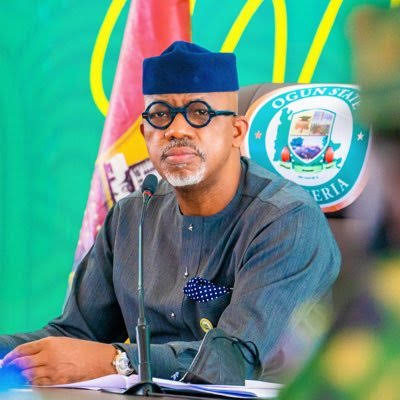 Prince Dapo Abiodun has been given the award of Honorary Fellow by the National Council of the Nigerian Institute of Town Planners (NITP).
This declaration was made by the Commissioner for Physical Planning and Urban Development, TPL Olatunji Odunlami at the celebration of the 2022 World Habitat Day, with the theme: "Mind the Gap. Leave No One and No Place Behind", at Oba's Complex, Oke-Mosan, Abeokuta.
Odunlami stated that Governor Abiodun was the only individual to be awarded such an honor in the last 12 years and the fourth in the history of the Institute, adding that the award was given in recognition of the present administration's dedication to elevating the quality of the environment in the State.
Delivering his keynote address titled: "Addressing the Challenge of Growing Inequalities, and Challenges in Cities and Human Settlements", the Co-Director, Center for Housing and Sustainable Development, University of Lagos, Prof. Taibat Lawanson, said it was essential to include people in the development process to engender participatory governance.