BIC NIGERIA AFFIRM COMMITMENT TO PROVIDING JOB FOR OGUN YOUTHS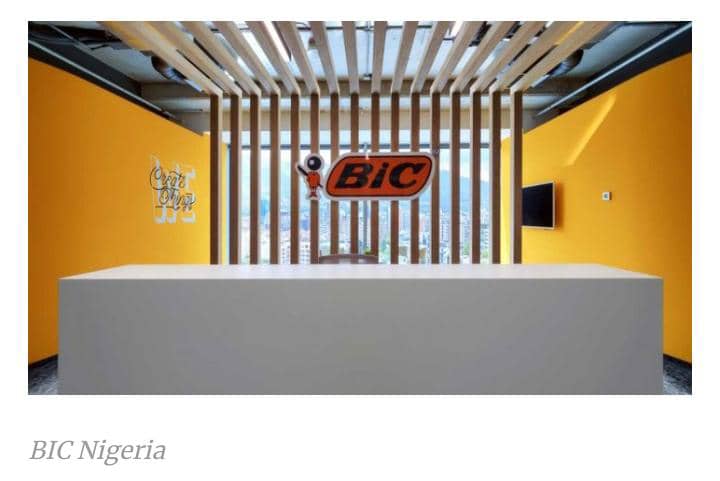 General Manager of BIC Nigeria, Guillaume Groues, said during a media tour of its factory in Ogun State that the company is committed to providing more jobs for Nigerian Youths and to also create employment for the local community.
he said about 99 per cent of the firm's employees are from the locality, with 100 per cent of their manufacturing materials locally sourced and 90 per cent locally produced.
In contributing to a healthier environment, he noted that the firm is investing to reduce impact on the environment by using recycled plastic and packaging. He also noted that they are taking measures to mitigate the prevalence of fake BIC products in the country.
We pride ourselves with our constantly growing operation and our impact on local communities, contributing towards the country's socio-economic development. We look forward to further growth and investment in Nigeria," he said.
In 2018, he said the firm launched its sustainable development programme, 'Writing the Future Together.' The programme, he added, aims to drive BIC to achieve its five commitments – improving environmental and societal product footprint; acting against climate change; providing team members with a safe workplace; making supply chain more responsible and reinforcing commitment to education.