Remo Growth and Development Foundation holds annual general meeting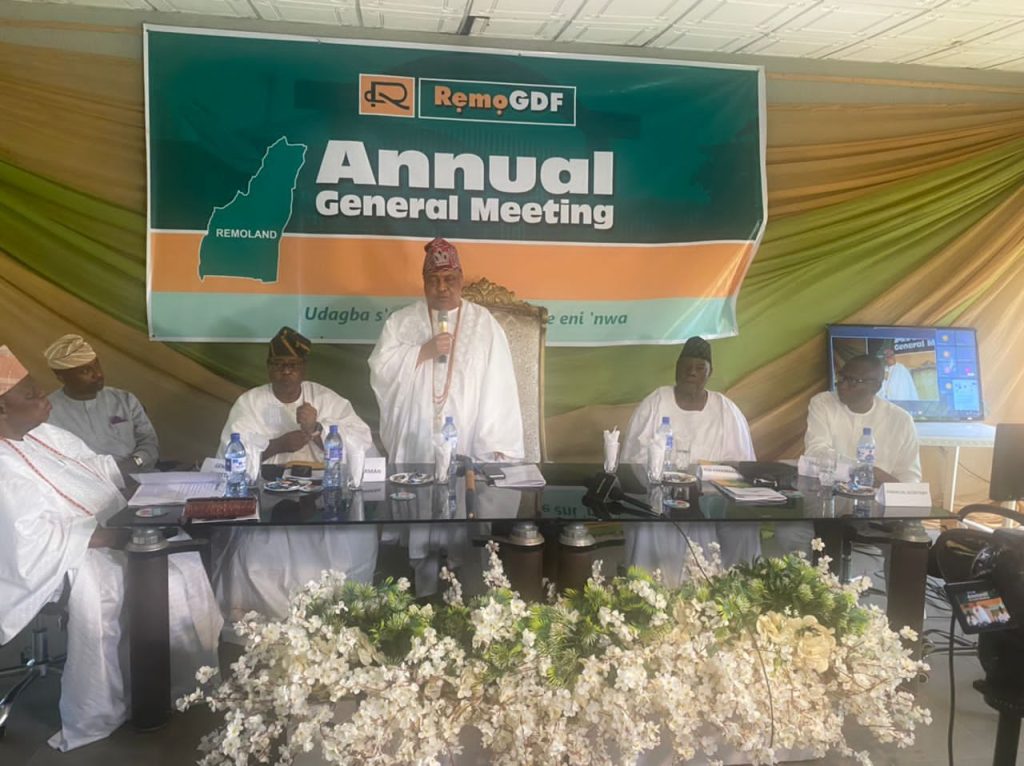 ⁹RemoGDF had it annual general meeting today 20th, December 2022 at the RemoGDF Secretariat, Iperu-ilishan road Iperu, with members and royal fathers in Remo land.
The RGDF general meeting kick-started at around 11am with an opening prayer from Sola Oyenuga and singing of the national and state anthem by everyone in the meeting room.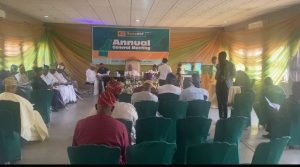 His Royal Majesty Oba Adewale Babatunde Ajayi, B.L, LLM, FCA, FBR, CFR the Akarigbo and Paramount Ruler of Remoland "The Grand Patron, RemoGDF and other royalties were welcomed to the general meeting.
The meeting was called to order by the chairman RGDF, Otunba Tunji Lawal Solarin with the opening speech, welcoming the royalties and the Asiwaju of Remoland "Aare gbogbogbo" Aare (Dr.) Kolawole Oyefeso and Asiwaju SK Onafowokan also highlighting the core areas of the speech.
Solarin congratulated the royal Majesty and Grand Patron Oba Adewale Babatunde Ajayi on the double celebration of his diamond jubilee and 5th anniversary of HRM's coronation. He continued with highlighting the development of RemoGDF in the past two years, among which is the membership expansion to 250, and financial members to 182.
"We embarked on the construction of three boreholes, with one at Akaka, Remo being fully commissioned".
"Further interventions include aggressive training in entrepreneurship and skill development together with the Ogun State Government and teams of experts, led by Mrs. Adejoke Odumosu".
Also, an Outlook on the implementation of its goals in 2023.
The general Secretary, Wole Awe, gave the general Secretary Reports at the meeting on the summarizing the operational activities of the foundation and the intervention of community development service of water borehole at AkakaGrant 2021.
An online call was placed to the Financial Secretary, business advisor and representative of PKF Olumide Onimole who present the Foundation's Financial statement for the years ended 31 December 2020 and 31 December 2021 which the account have been audited by the reputable firm PKF Professional Service (Chartered Accountants) who carried out the audit for the public good.
Unanimous approval of the audited financial statement and the approval of the Revised Constitution of the Foundation was agreed upon.
The Akarigbo and Paramount ruler of Remoland Oba Dr. Babatunde Adewale Ajayi CFR appreciated the royal kings for making it to the annual general meeting, stating that the RemoGDF exist to develop Remoland into an economically prosperous destination, socially safe to dwell in and with the vision of Remoland to be recognized globally.
The meeting had in attendance dignitaries and royal fathers, including Asiwaju S. K Onafowokan, The acting GM, RemoGDF Kunle Soile, Mr. Sola Oyenuga, Mr. Jide Ogunkoya, Aare (Dr.) kolawole Oyefeso and others with Omoba Abiola Ogundeko as the host of the program.
The annual general meeting ended with a closing prayer by Oba SO Kalejaiye, been thankful to God for life and prayed for the development of Remoland.
By Omotayo Olanrewaju