You Can Trust Me For Another Four Years – Dapo Abiodun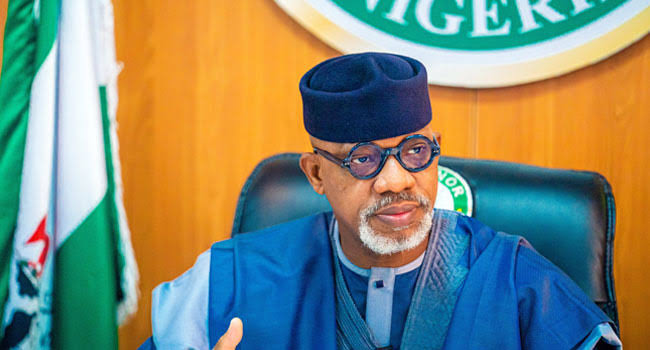 OGUN State Governor Dapo Abiodun indicated yesterday that residents of Ogun State now have reasons to trust him more and renew his mandate in March.
He said he has many things on the ground to convince them to support his re-election.
Abiodun made this known while addressing members and supporters of the All Progressives Congress (APC) when his second term campaign train stopped in Odogbolu, Odogbolu Local Government Area.
He recalled that it was difficult for him to convince the people to vote for him in 2019 because there was nothing on the ground for self-marketing and he had to resort to begging them for votes to eventually secure victory at the poll.
He said that the residents can trust him further for another term of four years because his administration had always kept faith with his campaign promises of working for the betterment of the people and the state.
He said that the numerous projects his administration executed in the state attested to the fact that he is not the type of governor who takes the people for granted.
The governor disclosed that he was ready to consolidate on his achievements in the last three and half years calling on the people of the local government to troop out in their thousands on March 11, 2023, to vote for him and return him for another term of four years.