Military Hardware Seized at Murtala Muhammed Airport, Lagos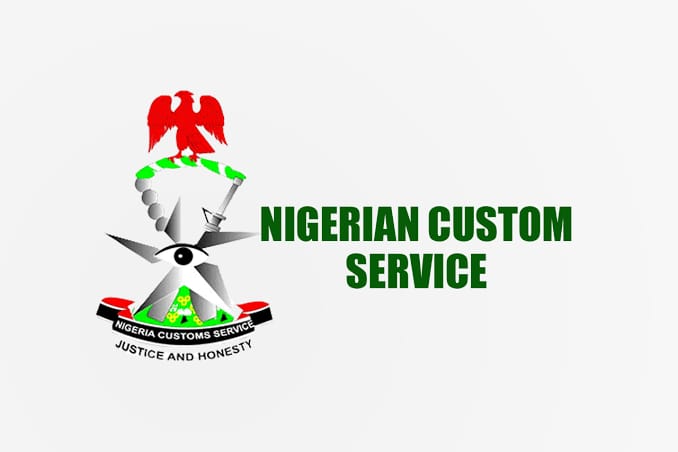 On Tuesday while addressing journalists and newsmen, the Murtala Muhammed Airport Command of the Nigeria Customs Service confirmed that the interception of hard drugs, military, and police hardware occurred at the cargo section of the airport.
During the press briefing at Ikeja, Lagos, on Tuesday, the Customs Area Controller, Sambo Dangaladima, said 162 cartons of banned tramadol hydrochloride 225 mg and 250mg, military and police hardware were intercepted at the Skyway Aviation Handling Company.
He said the drugs originated from India and Pakistan and were routed through Addis-Ababa, Ethiopia.
Dangaladima said the drugs had an estimated duty-paid value of N13.8bn and noted that the command would hand over the seized drugs to the National Drug Law Enforcement Agency.
The customs boss said 309 pieces of military helmets, 106 pieces of military armless jackets, 352 pieces of ballistic body armored pads, and 119 pieces of police badges were also intercepted by the command.
"The suspect connected to this importation could not provide the end user certificate which is the lawful prerequisite for such importation. We have detained the suspects and the military wares, while the investigation is ongoing.
"We are very mindful of the fact that 2023 is an election year in Nigeria; the inflow of traffic of these hard drugs that induce our youths to do extraordinary things (when taken) are bound to increase," he added.
Meanwhile, the command stated that it generated N69bn between January and December 2022.