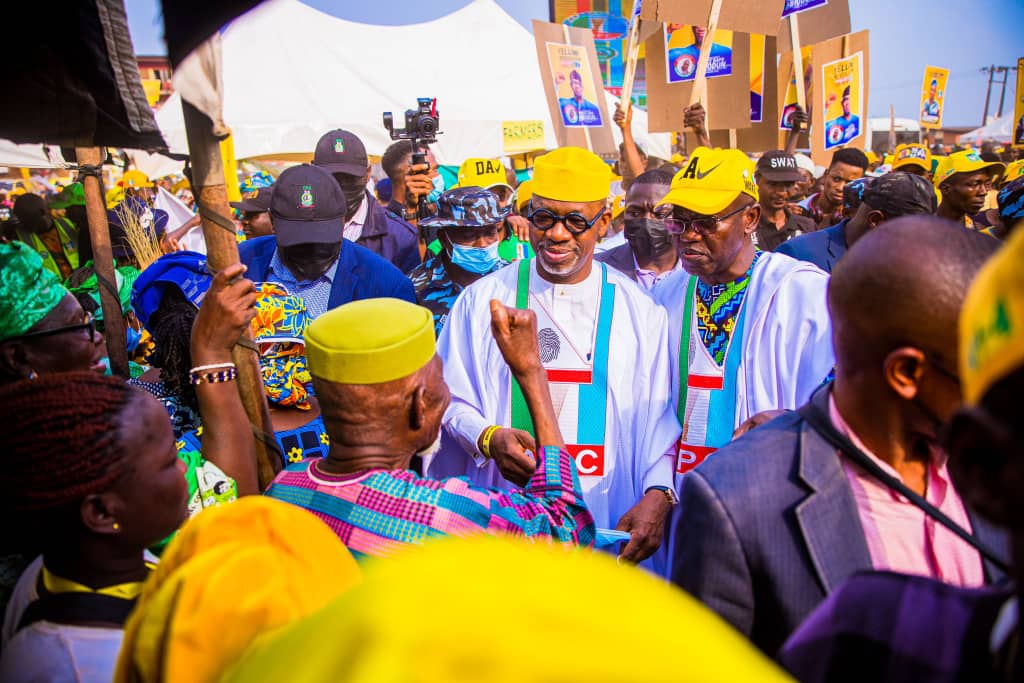 By: Ogunleye Oluwapelumi
The executive Governor of Ogun state, prince Dapo Abiodun on Friday commissioned the 5.7-kilometre Oru-Awa-Ilaporu Road in Ijebu North Local Government Area of the State.
During the commissioning, Dapo called on residents of Ogun State, who are yet to feel the impact of his administration's infrastructural development in their areas to be patient, assuring that his government is intensifying efforts to spread more infrastructural amenities to all nooks and crannies of the State in line with the vision of his government
I his words, he said "This will be the third time we will be in this local government to commission road projects. We were here to commission the Igan road in Ago-Iwoye. About five weeks ago, we were at Ijebu-Igbo to commission the Molusi College Road and today we are here to commission the Oru-Awa-Alaporu road.
"This local government area is indeed lucky to have three projects in less than four years. You can recall that this local government did not benefit any project from the past government, but now you have three", he added.
The Orimolusi of Ijebu-Igbo, Oba Lawrence Adebajo, appreciated the present administration for extending developmental projects to the local government, calling on the people to support the governor for a second term.