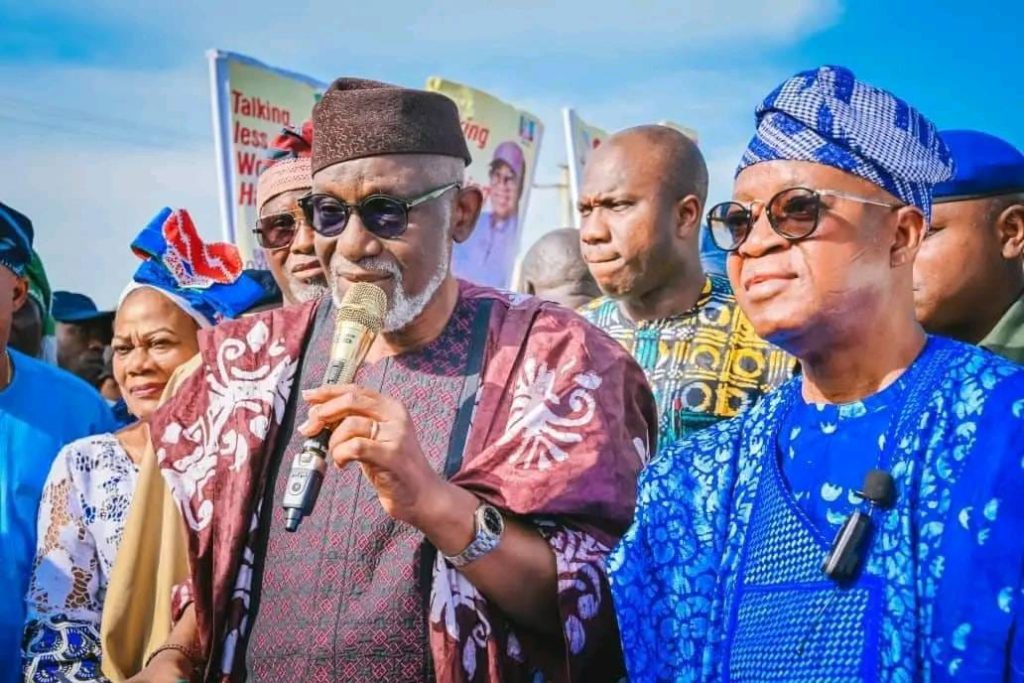 Reacting to The tribunal, held on Friday in Osogbo, which annulled the result declared by the electoral commission (INEC), which gave victory in the 16 June 2023 election to Mr. Adeleke of the Peoples Democratic Party (PDP) and declared that the certificate of return should instead be issued to Mr. Oyetola of the All Progressives Congress (APC). Governor Akeredolu rejoiced how this step is a win for democracy.
In a tweet posted by the governor of Ondo state, he wrote "We received with delight, the news of the Osun State Election Petition Tribunal which declared Alhaji Gboyega Oyetola as winner of the July 16 governorship election in the State.
"This is indeed a victory for democracy. No doubt, the judgment will further consolidate and deepen our country's democratic values and Election Petitions jurisprudence. It will also sustain the faith of the people in our democratic process. The will of the people has prevailed.
"While we relish the victory of the moment, I like to assure my dearest brother, Gboyega that we will be with him all the way to the Supreme Court. We shall hold hands together and march on this path of shared conviction. At the end, this victory shall be permanent.
" We urge our party members to savor this victory with joy while also seeing it as a great booster ahead of the forthcoming elections" he concluded.
Osun State governor Ademola Adeleke said he would appeal the judgment sacking him from office.
By: Ogunleye Oluwapelumi