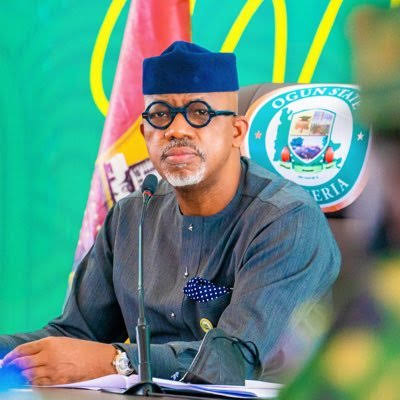 The Ogun State governor, Dapo Abiodun, has disclosed that the state government has taken delivery of drones to assist the security agencies in the state to track criminals.
The governor made the dis­closure when he received the new Commissioner of Police in the state, Frank Mba, and the new Brigade Commander of the 35 Artillery Brigade, Alamala, Abeokuta, Brigadier-General Mohammed Aminu, in his office on Thursday.
Abiodun noted that Ogun in conjunction with Oyo State, had established different security points along the Lagos-Ibadan Expressway to curb kidnapping and other criminal activities.
He also disclosed that the police commands of the two neighbouring states have been largely responsible for the constant combing of the forest being used by criminals on the axis.
We have since ordered for some drones that have now arrived, we are now about to launch those drones and the drones we have purchased par­ticularly for that corridor and other sensitive corridors so that it can help you in ensuring that we are proactive and we see this criminals before they begin to perpetuate their criminal ten­dencies," he said.
Abiodun while thanking the immediate past security heads in the state for working togeth­er with other security agencies to ensure the security of lives and property, assured that his administration would extend to the new Brigade Commander and Commissioner of Police the same level of support given to their predecessors.
In his remarks, the new Com­missioner of Police, Frank Mba, who acknowledged the sterling leadership of the governor, ap­preciated him for creating the enabling environment for se­curity agencies to strive in the state.