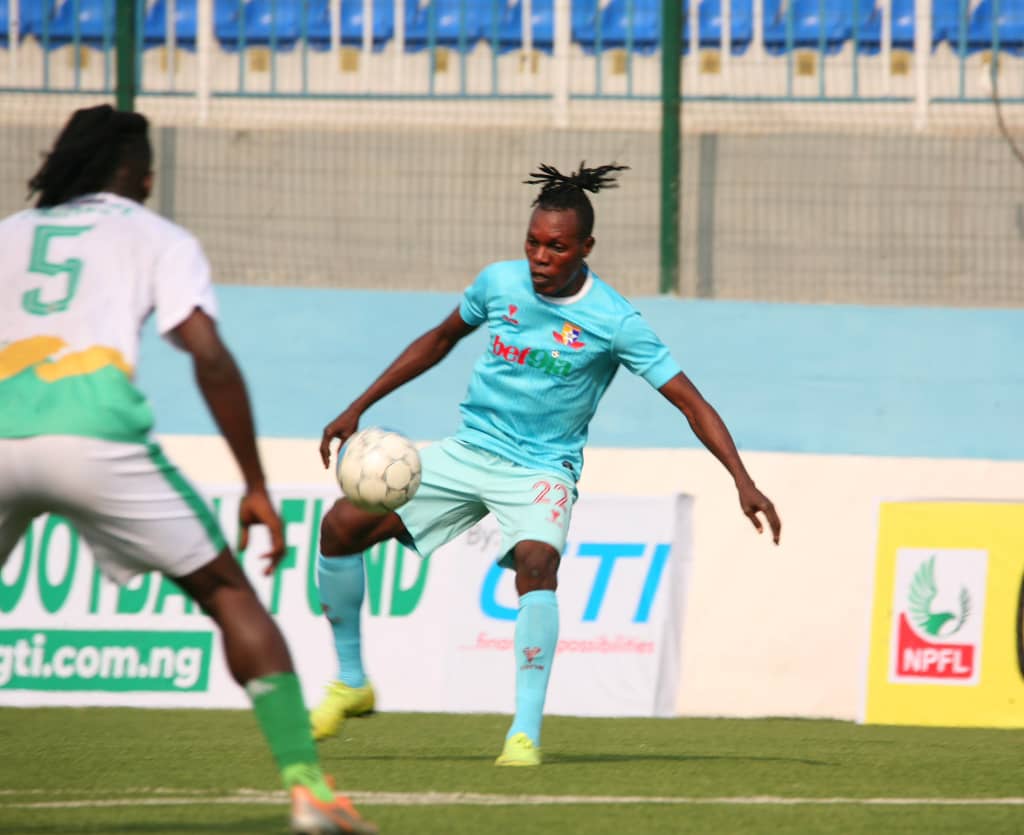 By: Ogunleye Oluwapelumi
The match day 7 showdown in the Nigeria Premier League came down hard on group A contenders as shooting stars of Ibadan held Bendel Insurance to a 2-2 draw after coming from two goals down to hold the fight. Plateau United also played a 1-1 draw with Remo stars in Ikenne, making it a week of draw for the intending champions.
Remo stars with the support of their fans at home couldn't successfully break into the line of plateau United despite creating several chances, and this is the first home game the sky-blue stars will be dropping points this season.
In the history of NPFL, Bendel Insurance remains unbeaten in Ibadan.
"I wanted more from the game because I believed we could perform better than we did, but we go with just a point, which is not bad at all because plateau United is also a strong team.
"We'll go back to the locker room, check what we need to do better, so we can always put out good performances. All we want to do is win all our games, and we won't stop until we start achieving that" coach Dan Ogunmodede expressed.
Bendel Insurance now sits as the group A leader with 17 points, followed by Enyimba with 13 points, and Remo Stars on the third Position with 13points.