My child Died From Electrocution, Not Cardiac Arrest – Father of Christland Student Claims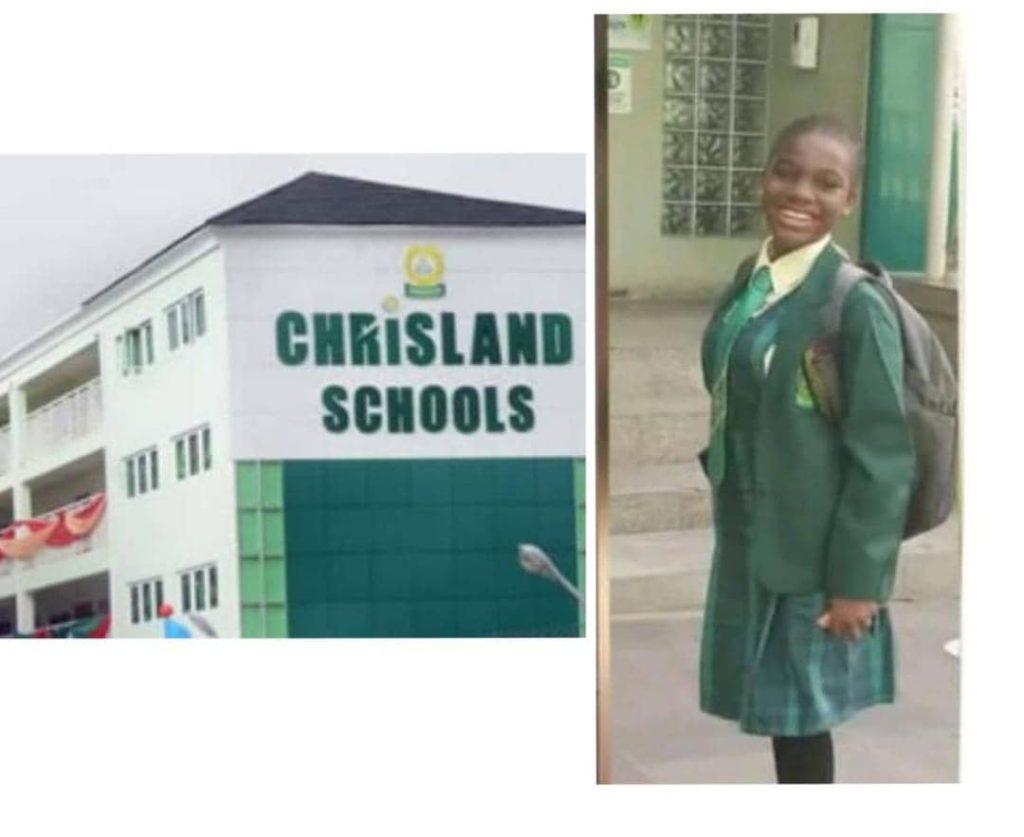 The father of the 12-year-old Chrisland International Schools student, Whitney Adeniran, claimed on Sunday his daughter died of electrocution.
Michael Adeniran, said he got the information from a chat group to which his late daughter belonged. His claims came a few hours after the school management said in a statement that the deceased slumped during the college's annual inter-house competition.
The statement read: "Our immediate response was to take advantage of proximity to first aid, by identifying the nearest medical facility to take her to, where the doctor on duty, administered oxygen and every aid possible on her."
The father however insisted that his daughter was killed by a naked wire on the school premises.
He said: "She died from a naked wire from one cotton candy vendor machine after she touched it and she was electrocuted immediately after she leaned on it.
"I have documented evidence that my child died from electrocution and it was not cardiac arrest.
"She was hale and hearty, she was not sick. And let me state it clearly, by the time I saw her corpse, her lips and tongue had already turned black.
Benjamin Hundeyin, The spokesperson for the state police command confirmed the incident in a statement, saying the case had been taken to the State Criminal Investigation Department (SCID) for further investigation.