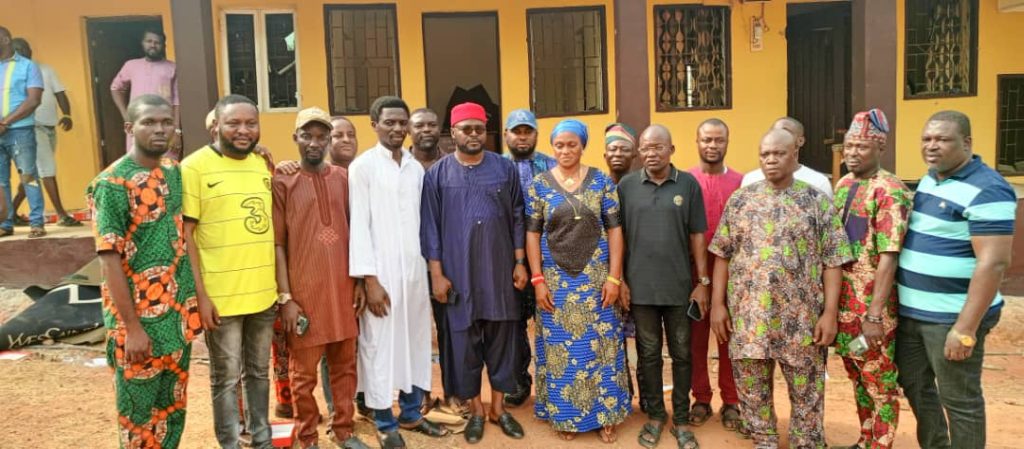 By: Ogunleye Oluwapelumi
Following the heavy protest that hit the streets of Sagamu, the executive chairman of Sagamu LG, Ogbeni Jubril Olasile Odulate on Monday in company of Adewunmi Onanuga(Ijaya), Segun Shitta and other party faithfuls held a press session to address the lingering occurrence.
Ogbeni Odulate in his statement said, "Today, the good people of Sagamu local government, having prepared for their daily legitimate businesses despite the effect of the Naira scarcity, woke up to what can best be described as instigated protest, planned by some disgruntled elements with their external mercenaries who are hell-bent on making political gains from the redesigned Naira Notes, leveraging on our people's emotions and the tensed atmosphere to attack and damage public infrastructures, business premises, money deposit banks, government facilities and breach of public peace.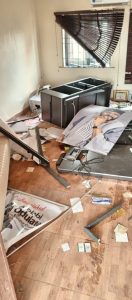 "I am compelled to empathize with our kids who were forced out of their schools, operators of MSMEs, commercial banks, market men and women, traders and law-abiding citizens who are deeply affected by this violence, instigated by individuals that have over the years proven to be agents of darkness, but hiding behind a finger.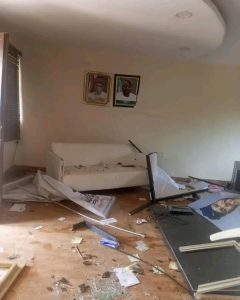 "This Administration is not oblivion of the political undertone in this protest that has degenerated to immeasurable loss of valuables and crippled business activities on a Monday that was meant to be a money making day.
"And I am very much confident that the DSS and other concerned Security Agencies are in a better position to investigate the report where a Candidate of the People's Democratic Party, Omooba Damilare Mohammed Bello was reported to have said he had pre-knowledge of the protest and was also in the midst of irate boys while all the damages and attacks on public facilities were ongoing.
"One should wonder why a protest against a Naira Redesign that is exclusively within the purview of the Federal Government will now lead to this unimaginable destruction of our Local Government Secretariat, IBEDC Office, all Commercial Banks et al., despite the solidarity pronouncement from the Executive Governor of the State, Prince Dapo Abiodun that the old Notes should be accepted by all.
"I want to appeal to all law-abiding Sagamites to remain calm while we as a government on our side owe it a duty to ensure that normalcy is returned" he concluded.