Professor Theophilus Oladipo Ogunlesi Laid to Final Rest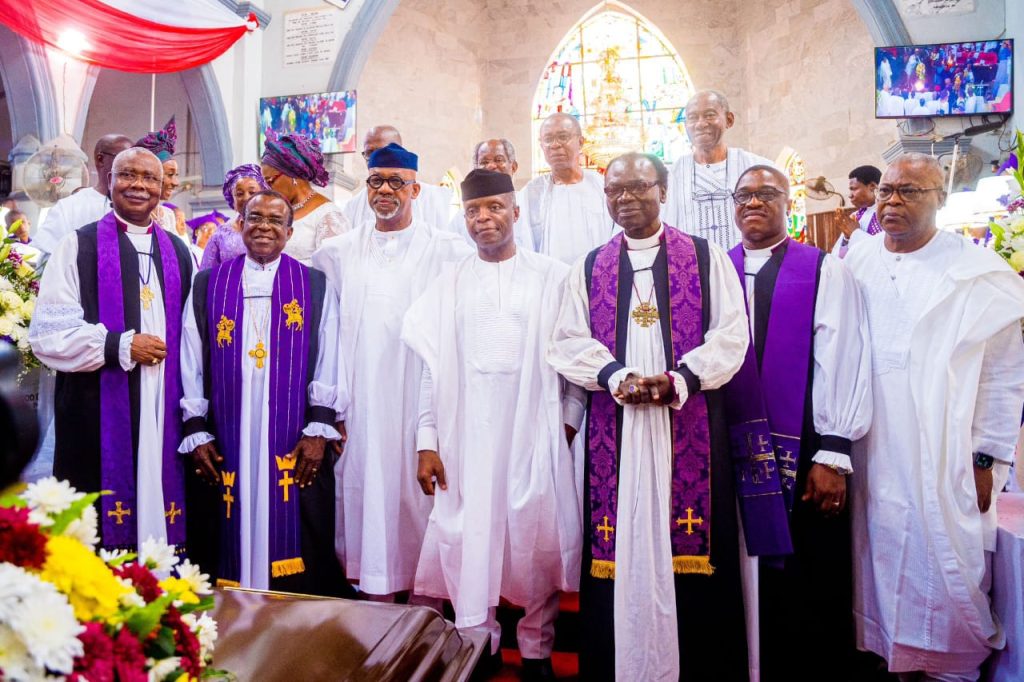 Professor Theophilus Oladipo Ogunlesi Laid to Final Rest
Celebrating finally the life well spent of Emeritus professor Theophilus Oladipupo Ogunlesi who died earlier this year, the final burial ceremony was held today at the Cathedral Church of St. Paul, Sagamu.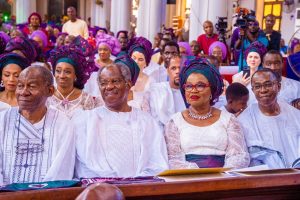 Ogunlesi began his career in Nigeria as a specialist in the Western State Civil Service. He was a medical officer of the Western Nigeria Civil Service (WNC) from 1950-56. He joined the University of Ibadan in 1961 and became a professor four years later.
Furthermore, he was the first Nigerian lecturer of medicine and also became the first Nigerian professor of medicine. During his teaching career he taught such notable people as the former Vice-chancellor of the University of Ibadan, Professor Isaac Folorunso Adewole, a founding member of Pan African Association of Neurological Sciences, Professor Kayode Oshuntokun, and the late Professor Yombo Awojobi, who was a distinguished surgeon. He retired in 1983 at age 60.
"The Vice President, @ProfOsinbajo – SAN and I attended the funeral service of Nigeria's first Professor of Medicine, Emeritus Professor Theophilus Oladipo Ogunlesi at the Cathedral Church of St. Paul, Sagamu.
"We pray God grants the repose of his departed soul and bless the son of the deceased (owner of Gatwick Airport, London, Mr. Adebayo Ogunlesi), his siblings and other family members the fortitude to bear this great loss" prince Dapo Abiodun wrote in a tweet.
In attendance were the vice president of Nigeria, Prof. Yemi Osinbajo, Prince Dapo Abiodun, Otunba Gbenga Daniel, Otunba Tunji Lawal Solarin, Asiwaju SK Onafowokan and many other notable dignitaries.