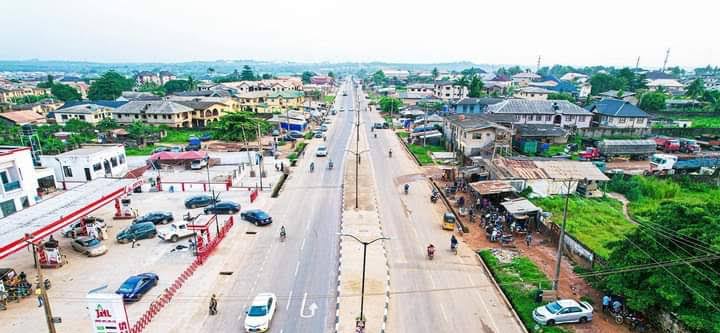 Residents of Iraye, Fakale, Iluoloye, Eyangbe, Okegbodo, and other communities within the Area Community Development Committee, Ifekowajo, the Sagamu Local Government, Ogun State, have called on the government to quickly intervene and support them in ending insecurity being orchestrated by suspected cultists.
The call followed the recent murder of 19-year-old Moses Joseph in the area.
While recalling the havoc the suspected cultists had unleashed on the residents of the communities in an interview, the Chairman, of the Area Community Development Committee of Ifakowajo, Bakare Waheed, who spoke for the communities, called on the government to assist them.
Waheed said, "We are facing a lot of security challenges which started on July 7, 2017. We always called it 77 where some cult groups invaded this community and started shooting at people.
"We lost no fewer than seven breadwinners from different families. We have since then been appealing to the appropriate authority.
"In 2018, we recorded the same sad event. We had to write to the Nigerian police for security support. We are at the borderline; getting to Lagos is easy. Maybe they are moving here because of the heat they are facing in Lagos.
"On September 20, 2022, we had a similar occurrence where we saw vehicles in their numbers and over 200 motorcycles with no few than three people on each of the motorcycles wielding different types of guns, shooting. The sad event started in a community called Iraye and spread to Fakale, Iluoloye, Eyangbe, and Okegbodo. They went around robbing these communities, phones, motorcycles, and other valuables were stolen from these residents."
Furthermore, the Commandant of the Vigilante Group of Nigeria in Fakale, Fatai Owolaranfe, said, "We have had similar challenges in the past. But with the concerted efforts of the community leaders and the king of the community, we were able to douse the tension."
The state Police Public Relations Officer, Abimbola Oyeyemi, had earlier said, "The police are aware of this matter and an investigation has commenced. The case is linked to some cult activities and the police have already started an investigation on the matter."