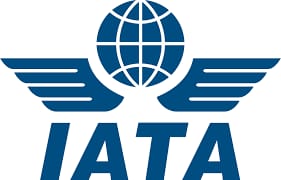 Following the reports that suggested the International Air Transport Association is responsible for the current hike in exchange rates, IATA has released a statement clarifying that it is not responsible for the exchange rate applied to international flight tickets in Nigeria.
In response to these reports, the IATA stated that "The exchange rate applied to international flight tickets sold in Nigeria are not determined by IATA, and it is incorrect to describe them as the "IATA exchange rate."
According to IATA, airfares for international flights from Nigeria are denominated in US dollars and converted into naira, the local currency, for sale in the Nigerian market. The conversion process uses the official prevailing exchange rate provided by the country's financial system.
IATA simply applies the spot rate at which the Central Bank of Nigeria sells USD through banks to the market at its fortnightly retail foreign exchange auctions.
The rate is not static, meaning that if the rate at which the CBN sells USD goes up, the exchange rate applied to airfares will follow suit and vice versa.