NAHCON Clarifies $100 Additional Fee for Hajj pilgrims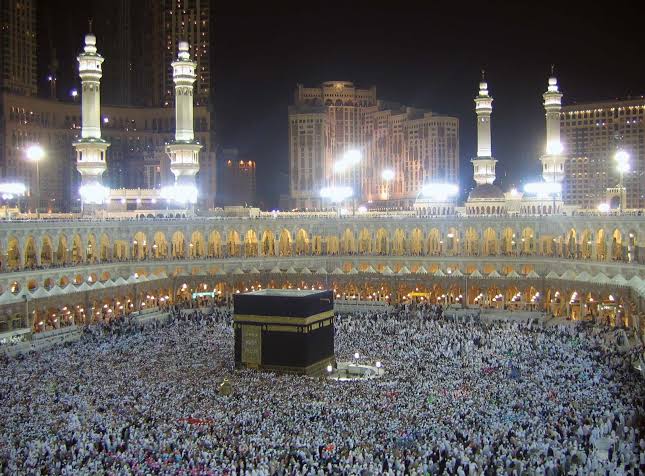 The National Hajj Commission of Nigeria (NAHCON) has clarified the $100 additional fee that has been making the rounds, stating that it would never be part of any act that will exploit the pilgrims.
The commission further stated that the Basic Travel Allowance (BTA) has been reduced to $700 from the earlier $800 to cater for the additional cost caused by the need for longer alternate routes as a result of the closure of Sudan airspace. This means that no pilgrim will need to pay an additional cost due to this development.
In a statement signed by the Deputy Director, of Information & Publications, Mousa Ubandawaki, the commission said: "It has come to the notice of the National Hajj Commission of Nigeria (NAHCON) of a trending news item or information that the pilgrims to this year's Hajj have been directed to pay additional $100 dollars. It is important to clarify that the Sudan crisis which has resulted in the closure of its airspace for security reasons. Consequently, all Hajj airlift flights will operate through alternate routes which are from 1 hour 40 minutes to 3 hours longer depending on the departure points in Nigeria."
The alternate route would necessitate the carriers to fly through the airspace of Cameroon, Central African Republic (CAR), Uganda, Kenya, Ethiopia, and Eritrea, with additional cost of aviation fuel and overflight charges. The commission thoroughly reviewed all of the options in relation to funding the additional $250 dollars to the airlines, which involved several processes and meetings with the airlines, Nigeria's Ministry of Aviation, and the Federal Ministry of Finance.
NAHCON has reassured the public that it will continue to work in the interest of the pilgrims and ensure that their welfare is given top priority. The commission has also urged the public to disregard any false information about the Hajj fees and to seek clarification from the commission or its state offices if they have any questions or concerns.