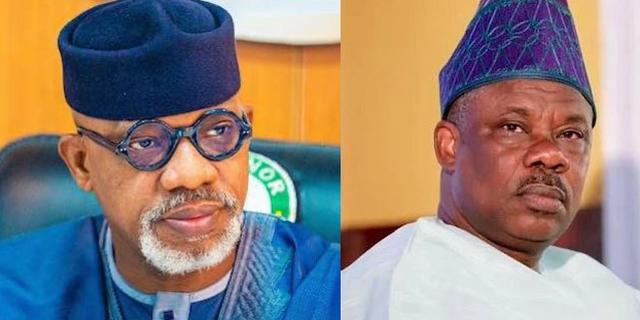 The Ogun State Governor, Dapo Abiodun, on Tuesday, absolved himself of blame in the situation that led to the relocation of the $19bn Dangote refinery from Ogun State to Lagos.
Abiodun confirmed this in a statement issued by his Chief Press Secretary, Kunle Somorin, said his predecessor, Amosun, should be blamed Ogun losing the opportunity to host the mega refinery.
Dangote had initially chosen Ogun State for the site of the refinery, which was inaugurated on Monday, in Lagos, but discussion broke down between Ogun State government and the billionaire businessman, leading to the relocation of the project to Lagos.
"Any true-born Ogun indigene will sincerely be pained by the huge investment loss, especially when Ogun had been marked as the most suitable natural location for the mega project in Olokola Free Trade Zone, in Ogun Waterside Local Government Area of the state," the governor lamented.
Explaining his role, he said, "Governor Abiodun, as the chairman of the committee and a big player in the oil and gas industry himself, did everything possible to make sure the project saw the light of the day.
"The then governor, perhaps, having a personal axe to grind with the promoter of the refinery project, Alhaji Aliko Dangote, frustrated all the efforts of Governor Abiodun and his committee.
"The immediate Chairman, Board of Directors of the Nigeria Deposit Insurance Corporation, Mrs. Ronke Sokefun, who was then a commissioner, served as the secretary of the committee, which engaged Dangote on the mega project.
"Instead of showing enthusiasm towards hosting the project in the state, the former governor brazenly opposed and obstructed efforts of the Abiodun-led committee in ensuring that the OKFTZ came into fruition."