Yeye Daniel of Ogun State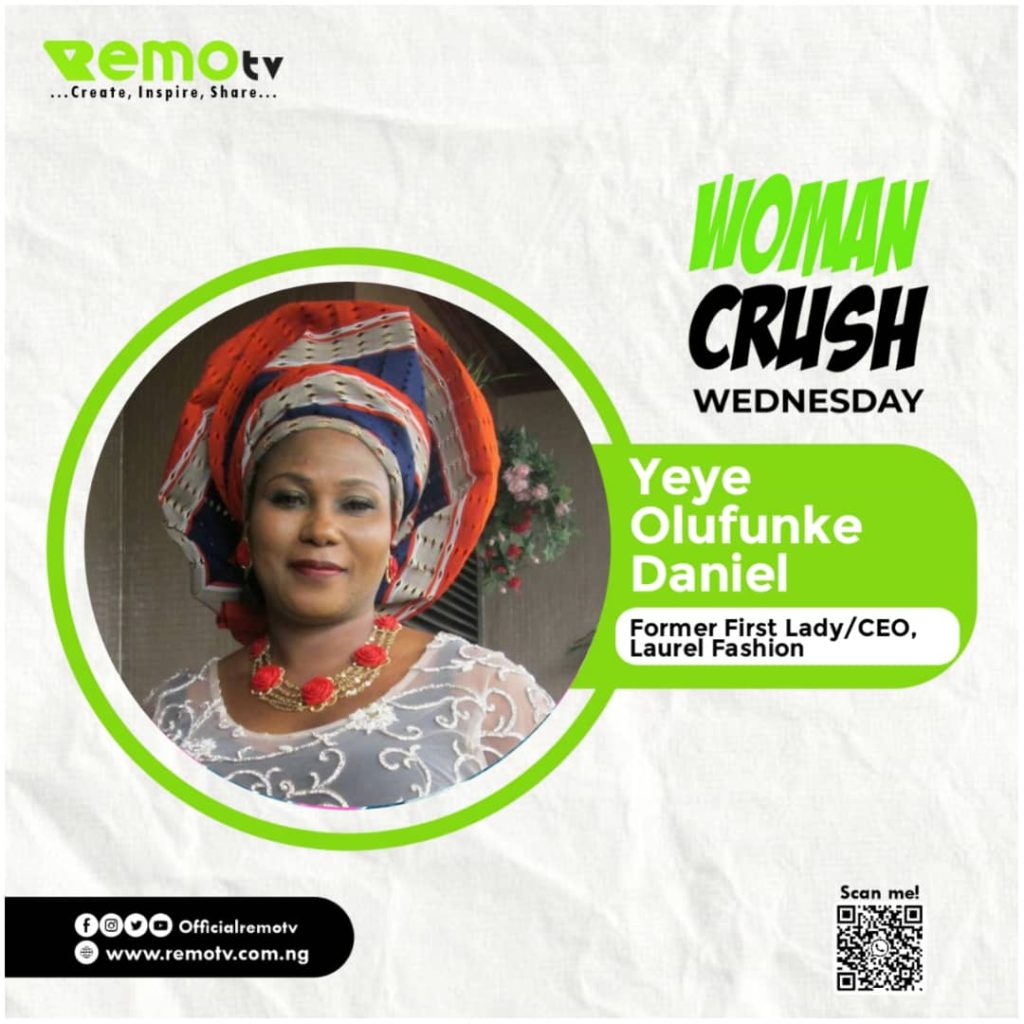 Born into the prestigious family of Pa Samuel Ajibola Opawole and (Mrs.) Ibironke Opawole (nee Osoba) on November 27, Yeye Olufunke Daniel displayed unmistakable signs of a woman destined to live in the dormitory of the kings early in life.
Her post-primary education Baptist High School, Iwo, Osun State, where she was made the school's Games & Athletic Prefect in her final year. She then proceed to Ogun State Polytechnic, now Moshood Abiola University of Technology, Abeokuta where she studied Basic Sciences. She later got admitted into the University of Ibadan, where she bagged a Bachelor of Science degree in Agricultural Biology. She demonstrated unequalled diligence in whatever she had to do and this quality did not only stand her out among her peers, it equally distinguished her in her academic career. Her exemplary qualities earned her the position of Health Minister of Queen Elizabeth Hall.
After graduating, she observed the mandatory one year National Youth Service Corps programme and thereafter worked with Lever Brothers (Nigeria) Limited and, after years of meritorious service, decided to go into private business. She then established Laurel Fashion, a high-riding outfit. Her creativity and fashion sense gone to given her wide recognition, and respect, and has also won many awards including the City People's Most Fashionable Woman Award.
Many will think as a First Lady during her husband's tenure as a governor, she won't do most work. However, Yeye Olufunke Daniel was up and running throughout her tenure, using her position to help a lot of people through Gateway Front Foundation (GFF); a non-governmental humanitarian outfit that marked her out as a committed caregiver whose heart loves the hapless and the less privileged in the society. This commitment has not waned but continues till date.
And despite the fact that there were good cooks at the Government House during his husband's tenure, Yeye still finds her way to the kitchen; preparing her husband's delicacies, such as 'Ikokore' (water yam porridge) and 'Efo riro' (vegetable soup). As she is a mother to the state, she remained a wife to her husband.
Her humanitarian services have also earned her chieftaincy titles including Yeye Fehintade of Omu Ijebu, Erelu Olu Nla of Egbaland, Yeye Asoludero of Makun Sagamu, Yeye Obalofin of Ijebuland, Yeye Oba of Imeko, Olua Aememre of Iuluha in Edo State, Yeye Fesojoye of Ile Ife, Suada of Ifo, Yeye Atunluse of Ogbere and Yeye Akogun of Okun Owa, She is the matron of Webic Choir amongst others.
#OfficialRemoTV
#RemoTV
#RemoTVWcW
#WomanCrushWednesday
#WcW