A Remonian in Nollywood Industry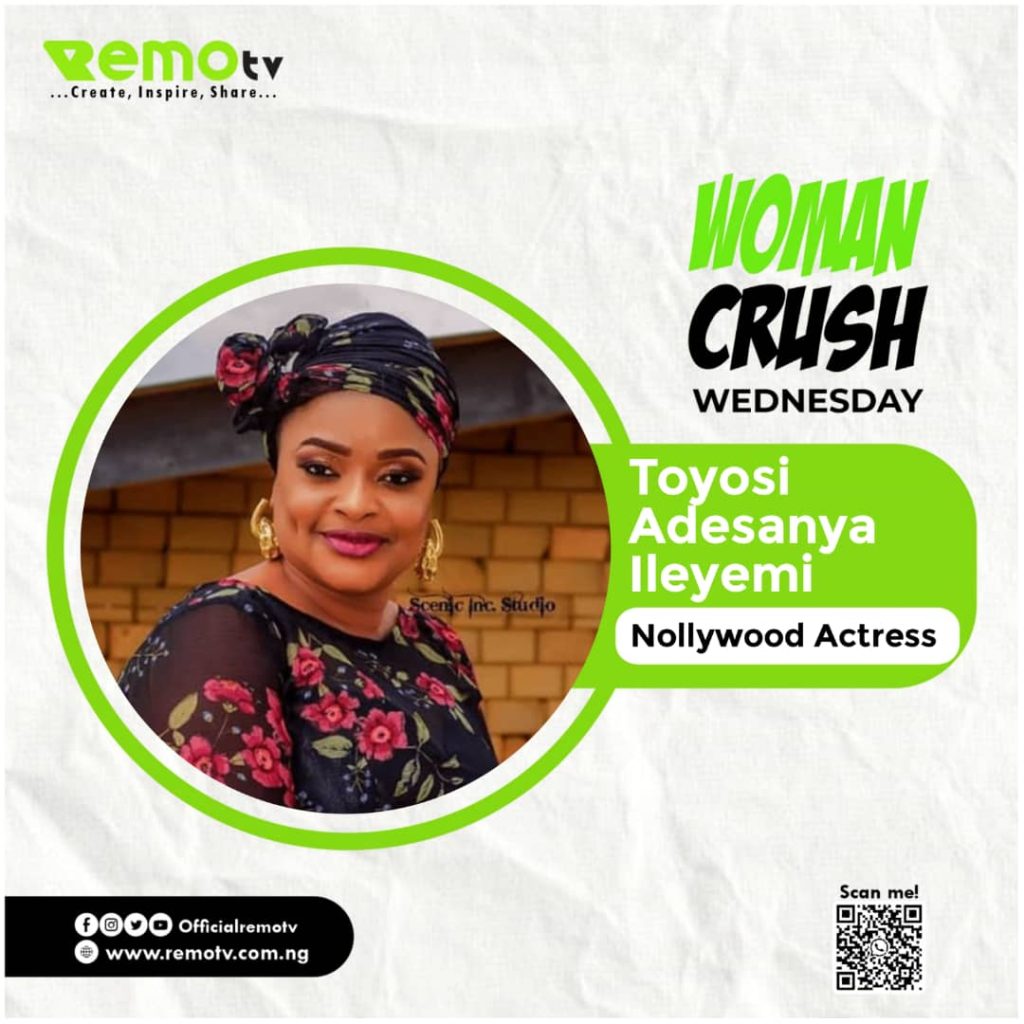 _Do you know any Remo indigene in the Nollywood industry? You don't? Well, that's what we are here for!_
Meet one of Remo Industrious daughter in Nollywood, Toyosi Adesanya Ileyemi.
Toyosi Adesanya Ileyemi, widely known as Toyosi by her fans, is a renowned and beloved Yoruba actress in the film industry. She excels not only as an actress but also as a skilled scriptwriter, director, and recognized producer.
Starting out as a backup singer for many musicians in the South West part of the country around three decades ago, she came into the limelight when she featured in a Yoruba epic movie, Efusetan Aniwura. Though she has been acting before then, her cast and interpretation of her role in Efusetan Aniwura gave a befitting recognition for her years of outstanding work and persistence in the industry.
_Apologies for the rush!_ Toyosi is a lover of knowledge and information, and so, she made sure she was well educated. Though little is known about her primary and secondary education, she however graduated as Lab Technologist from the prestigious University of Ibadan, even though the journey started from The Federal Polytechnic, Offa. Before her stardom, Toyosi had gone through training as stage performer, training under Rasaq Olayiwola (Ojopagogo) and Odunfa Caucus who helped shaped her career.
Her love for theater, made her continue her training while studying in the university days. She was a backup singer for lots of musicians such as Kwam 1, Pasuma, Saheed Osupa, Malaika, Remi Aluko, Ayuba and a host of others during her university days.
Before and her stardom, Toyosi has gone to featured in over 200 movies such as Wande, Olofin, Malu, Isomolo, Komisona and so many more movies. Toyosi Adesanya Ileyemi has been opportune to act alongside with other popular actor and actress such as Adebayo Tijani, Adebayo Salami, Lepa Sandy, Odunlade, Femi Adebayo, Fathia Balogun and so many more.
As a producer, She has produced "Gongo Aso" in 2002, then another one in 2003 among others.
When asked what is the secret to her success and continuity in the industry, she said, _'I am from Remo, Ogun State – Sagamu to be precise, we are vibrant, we are prudent and intelligent. They call me Toyosi Oosa!'_
#OfficialRemoTV
#RemoTV
#RemoTVWcW
#WomanCrushWednesday
#WcW