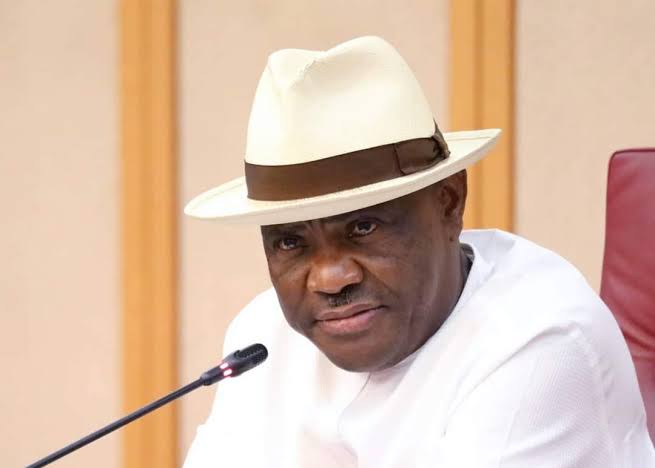 Nyesom Wike ,the Minister of the Federal Capital Territory (FCT), has prohibited street trading activities within Abuja.
Wike, the former governor of Rivers State, said those individuals engaged in street trading activities like selling corn and street hawking contributed to the insecurity and criminal incident in the nation's capital.
He stated that criminals who come to buy corn exploit such situations to gather information and execute illegal activities.
"Street trading is prohibited. People selling corn will drop their waste inefficiently, and these are the things that cause insecurity," Wike stated.
"Criminals come to buy and use the opportunity to spy and give information to criminals. It is imperative we clear street hawkers."
On Wednesday,The Minister gave this directive while addressing the Federal Capital Territory Administration (FCTA) and the Federal Capital Development Authority (FCDA) , urging them to be committed to doing the right things.
"The important thing we must do is to ensure that Abuja is back to what it ought to be. I moved around Abuja and found out there is total darkness in most of the places. What we need to do is to ensure light comes back as soon as possible,"
"If you are in charge of sanitation, I will call you at any time of the day. We shouldn't allow motor parks all over the place. Something must be done as soon as possible. If you cannot meet up my standard, say it now so that we can change you."
Wike added that even though times are difficult, this should not serve as a justification for lawlessness in the nation's capital.
He also noted that "Development control is a serious crisis area, we have to stop. Why are there illegal structures and shanties everywhere? We will demolish any illegal structures. No matter how highly placed, the structure will come down."