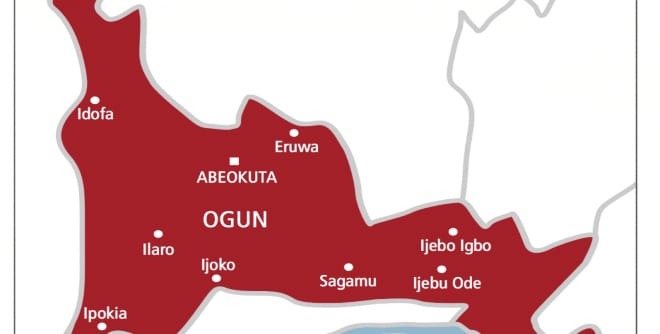 By: JP Ashedzy
During a tour, the Ogun State Government warned that it will not hesitate to prosecute any individual, company or community that aids illegality by breaking government seals or contravening government notices.
The Permanent Secretary, Ministry of Physical Planning and Urban Development, Engr Olayiwola Abiodun, stated this during an oversight inspection of commercial facilities earlier sealed by the Ogun State Building Production Management Authority (OGBPMA) in the Mowe axis of the Lagos-Ibadan Expressway.
He noted that the low level of compliance to stop work and seal notices showed willful disobedience to the rule of law.
He said the tour was to measure the effectiveness of the enforcement activities of OGBPMA, inform citizens of the state of the need to obtain permits before they embarked on any development and tell those who had contravened to seek regularisation from the appropriate quarters.
He reiterated the need for any individual or corporate entity who was served a notice by any of the authorities to approach the ministry or the authorities with the documents they had, saying that even if they lacked documents, they would be shown the proper processes to regularise their documents.
He added that, "We are not out to witch-hunt anyone or disturb your investments, but everything must be done in accordance with the law, towards achieving a safe and well-planned physical environment."