Lagos State Embraces Global Collaborations for a Dazzling Future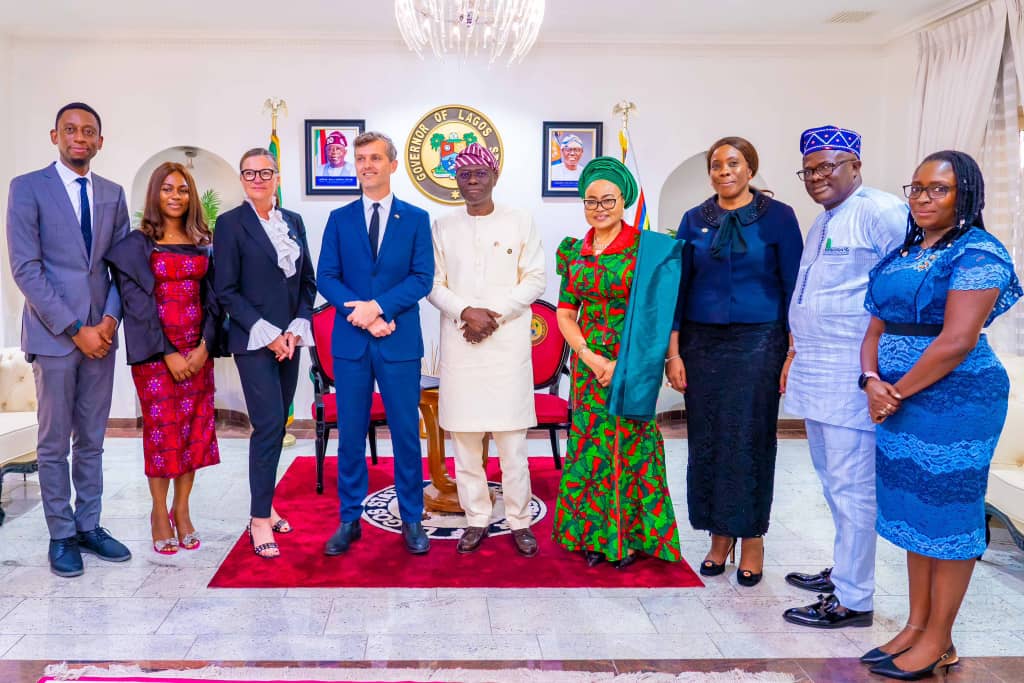 By: Ogunleye Oluwapelumi
In a series of exciting collaborations, the executive governor of Lagos State, Babajide Sanwo-Olu, welcomed esteemed visitors from the Netherlands and Denmark at the State House in Marina.
The Netherlands Ambassador to Nigeria, Mr. Wouter Plomp, and Consul General, Michel Deelen, along with the Danish Ambassador, Sune Krogstrup, and Consul General, Ms. Jette Bjerrum, engaged in fruitful discussions on business opportunities, sustainability, and collaboration in various sectors such as waste management, rice milling, public health, agriculture, and food security. These collaborations aim to turn challenges into opportunities and create a dazzling future for Lagos.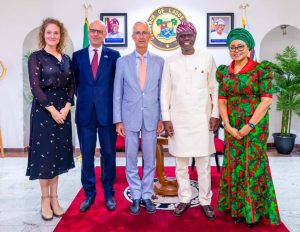 Furthermore, the governor had insightful discussions with Mr. Matthias Tauber, the Regional Chair of Boston Consulting Group (BCG) for Europe, Middle East, South America, and Africa (EMESA), and Ms. Lisa Ivers, the Leader of BCG Africa System.
The discussions focused on exploring strategic investments and grants that will further enhance the growth and development of Lagos State. With a strong emphasis on business opportunities and sustainability, these collaborations are poised to bring about positive transformations in the region.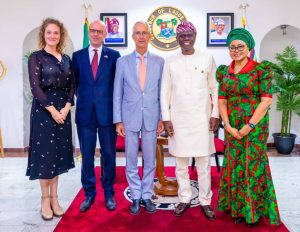 Governor Sanwo-Olu expressed his enthusiasm for these partnerships, highlighting the importance of grants and strategic investments in propelling Lagos State towards a brighter future.
The engagements with global partners signify the commitment of Lagos State to harnessing its potential and capitalizing on opportunities across various sectors. With a focus on turning challenges into opportunities, Lagos State is poised to create a dazzling future for its residents and stakeholders alike.