Promising Progress: Magboro Road Reconstruction Set to Begin After Rainy Season in Ogun State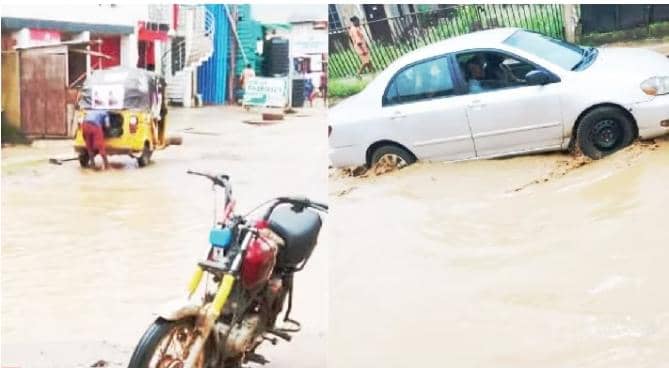 The Chairman of the Obafemi Owode Local Government Area of Ogun State, Adesina Ogunsola, has said road construction will commence in the Magboro area of the council after the rainy season.
Ogunsola disclosed this in an exclusive interview on Sunday when quizzed on the LG's efforts in revamping the Magboro Road which is in a deplorable state.
He said Magboro Road has been approved. Immediately the rain stops, construction will start.
It was reported late September that the road which links several communities like Makogi, Cele, Gasline, Powerline and Igodo, among others in Magboro, to the Lagos-Ibadan Expressway, exposes residents and commuters to tough times due to its bad state.
The Chairman, Accord/Charity Community Development Association in Makogi, Pastor Kehinde Solomon, had appealed to Governor Dapo Abiodun to remember the area and repair the roads. Solomon said, "The government should help us fix this place. When we moved in around 2010, the road was not this bad.
On Sunday and Monday, it was observed that many motorists, motorcyclists, and tricyclists were still having tough times on the road, especially after the downpour on both days. Some of the commuters had their vehicles stuck.