Social Media Regulation Bill Sent To N/A, NBC To Control Social Media In Nigeria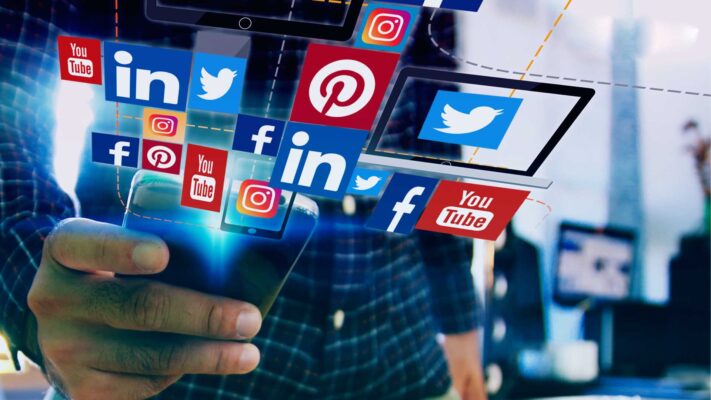 By: JP Ashedzi
Director-General of the National Broadcasting Commission (NBC), Balarabe Ilelah, hosted the Minister of Information and National Orientation, Mohammed Idris, at the commission's headquarters on Tuesday. During the meeting, Ilelah described the ills of social media as a 'monster'
He intimated that the social media regulation bill has been sent to the National Assembly.According to the NBC, the bill is seeking to repeal and reenact the NBC Act, CAP L11 laws of the Federation of Nigeria 2004.
The NBC boss lamented that the current law does not give NBC the right to control social media.
"We want to tell you that a bill for an act to repeal and amend the National Broadcasting Commission (NBC) act, CAP L11 laws of the Federation of Nigeria 2004, to accommodate the transition from analogue to digital broadcasting service, also to promote quality audio and video, efficient management of the spectrum, Nigeria Broadcast Institute, social media regulation and related matters has been read for the first time on the floor of the national assembly."
"All these that are mentioned are not captured in the present act of the commission. We have already submitted a bill to amend the act.
"One of our major problems now is social media. Unless there is a law that allows NBC to act on social media issues, the issue will continue to be a monster in our daily lives in this country."
The media regulator boss also said the commission has the right to punish any broadcaster in line with the act establishing NBC.
"We have powers, we derive our powers from the act, and we have the powers to sanction stations. We don't want to sanction, we prefer to bring them together for negotiation, for understanding," he said.
"We only apply sanctions when there is no way out of it. We don't want the stations or the stakeholders to see NBC as an enemy. If you mention NBC anywhere, the first impression is sanctions.