No Casualty Recorded; LSFRS Says After Curtailing Ijora Bridge Tanker Explosion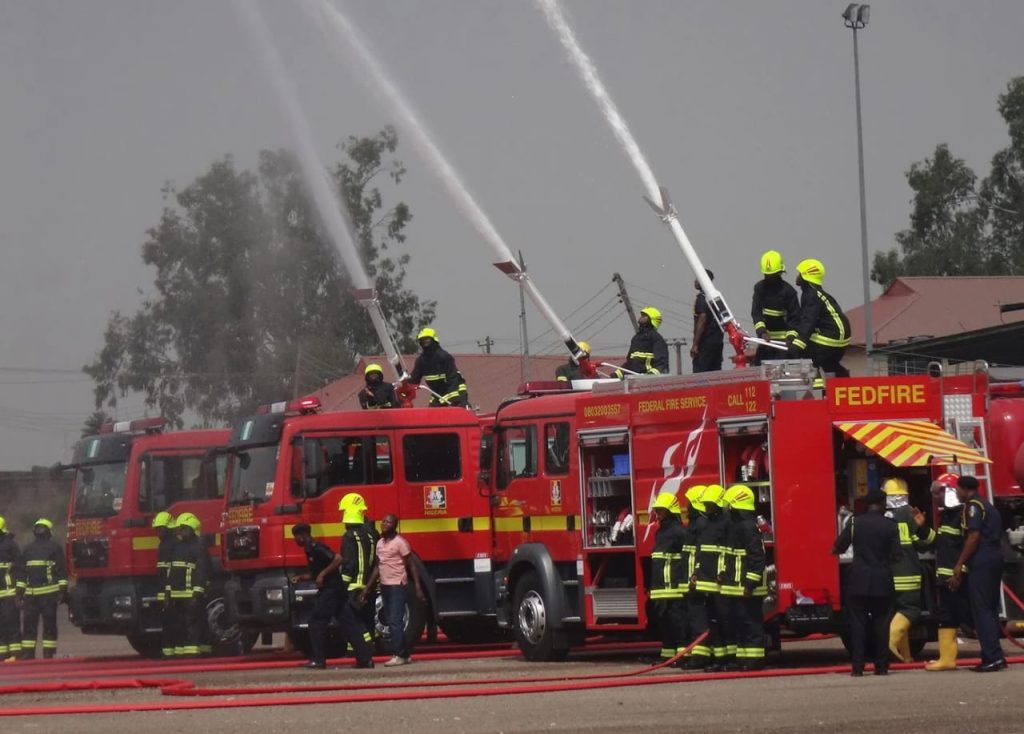 By JP Ashedzi
Following a tanker explosion which happened on the bridge connecting Ijora, Orile and Costain area of Lagos on Thursday night, firemen have revealed that there was no casualty.
While stating that the fire had been controlled, Mrs Margaret Adeseye, the General Manager, the Lagos State Fire and Rescue Service on Friday said no casualty was recorded in the tanker explosion.
"The raging fire has been curtailed as the dampening of pockets of fire continues to allow for investigation to reveal the cause and the evacuation of the carcass to bring about normalcy.
"The incident affected 11 vehicles comprising of two tankers, one tipper truck, three trailers, three cars and two micro-mini busses," she said.
The Southwest Coordinator, National Emergency Management Agency (NEMA), Mr Ibrahim Falinloye, said, the fire from the tanker burnt 13 vehicles which include two buses, two cars, a trailer loaded with Sardines and detergents, one Sport utility vehicle (SUV), three flat body trailers, two 20 feet containers, and two PMS tankers.
He added that 12 high tension electric poles were destroyed in the incident.
The carcases of the burnt vehicle are being evacuated by LASEMA.