Remo Stars Steal the Show in Southwest Derby, Leaving Noisy Lagosians Silent, while Enyimba United Suffers Defeat in AFL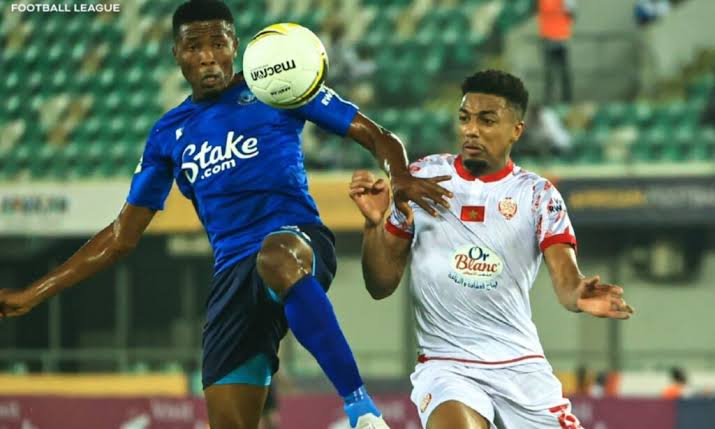 By: Ogunleye Oluwapelumi
In an exhilarating matchday 4 clash of the Nigerian Professional Football League (NPFL), Remo Stars emerged victorious in the highly anticipated First Southwest Derby against Sporting Lagos. The game, held in Ikenne, showcased the intense rivalry between the two sides, with Remo Stars securing a hard-fought 2-1 win.
The winning goal came from the talented Sikiru Alimi, who confidently converted a penalty kick. The match was not without its challenges, as heavy rainfall caused a one-hour delay at the start of the second half, but both teams displayed resilience and determination.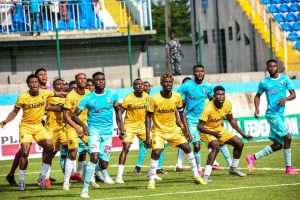 Meanwhile, in a separate African Football League encounter, Enyimba United faced a tough test against Wydad Casablanca in the quarter-finals first leg. Despite their best efforts, Enyimba United suffered a narrow 1-0 defeat at the hands of the formidable Moroccan side.
The match showcased the high stakes and competitive nature of the tournament, with both teams giving their all on the pitch. Enyimba United will now have to regroup and strategize for the second leg to turn the tide in their favor.
Fans of Remo Stars celebrated their team's triumph in the Southwest Derby, while supporters of Enyimba United will rally behind their team as they aim to bounce back in the second leg of the African Football League quarter-finals.
As the NPFL and African Football League continue to unfold, football enthusiasts eagerly await the next chapter in these exciting competitions.