Army To Detonate Unexploded Bombs Recovered From 2002 Ikeja Cantonment Bomb Blast In Ogun State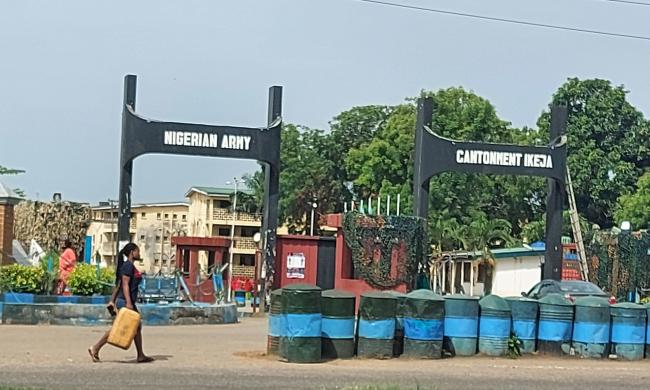 By JP Ashedzi
The Director Army Public Relations, Brigadier General Onyema Nwachukwu, on Wednesday, has revealed that The Nigerian Army will on Friday dispose off unexploded ordnances (bombs) recovered from the 2002 Ikeja Cantonment bomb blast at the Nigerian Army Range in Owode, Ajilete, Ogun State from 10am to 4pm.
Nwachukwu stated that the clearance of remnants of unexploded ordnances from the site of the 2002 Ikeja Cantonment Bomb Blast commenced on Tuesday October 10, 2023 in an Exercise codenamed "Exercise Clean Sweep".
According to the Army spokesperson, "The Exercise has reached an advanced stage, resulting in the recovery of various calibres of unexploded ordnances, which will have to be professionally and safely disposed of.
"In line with the Exercise plan, as earlier highlighted during the inauguration press briefing and Flag Off by the Chief of Army Staff (COAS), Lieutenant General Taoreed Lagbaja on 10 October 2023, the Nigerian Army would be conducting disposal of recovered unexploded ordnances at the Nigerian Army Range in Owode, Ajilete, Ogun State on Friday 27 October 2023 from 10 am to 4 pm.
"Consequently, members of the general public, particularly residents of Owode, Ajilete and the environs are enjoined to not panic, but go about their normal and legitimate businesses, as the sound of the explosion would not raise any security concern.
The Nigerian Army assures the general public that necessary cautionary measures had been emplaced to guarantee safety of life and property throughout the duration of the exercise.