Naira Gains Against Dollar, Trades at N1113/$ at P2P Market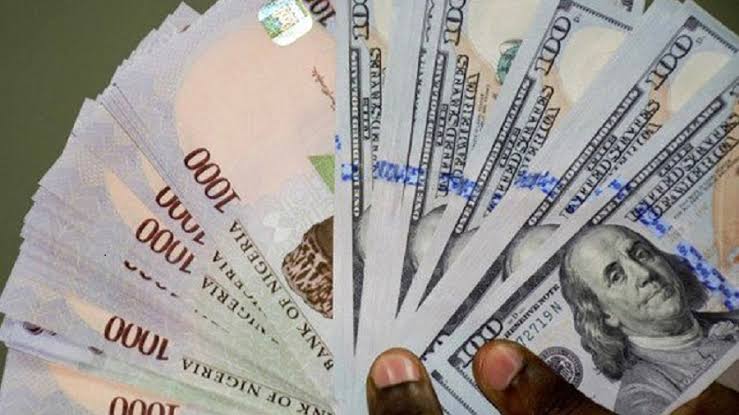 The naira within a span of hours appreciated by N166 to the dollar in the P2P market, as currency traders re-evaluate their strategies.
The naira peaked at N1279/$ on Thursday evening but settled at N1113/$ as of this writing.
Feelers across markets suggest the gains may be due to lack of buyers as very few people are inclined to pay around N1300/$ sensing a potential strengthening of the local currency.
Finance Minister Wale Edun also stated that the country was set to receive $10 billion in foreign currency inflows over the next several weeks to help improve liquidity in the foreign exchange market, which has stifled growth in Africa's largest economy.
The minister of finance added that President Tinubu signed two executive orders permitting the issuance of domestic financial instruments denominated in foreign currencies as well as the transfer of all cash outside the banking system into banks.
The foreign exchange market will be streamlined and restructured so that all rightful and proper transactions will be covered by the government and take place in the official foreign exchange market. Anything beyond that will be punished, considered a criminal offense, and illegal, according to Edun.
Meanwhile the US. S dollar hit a near one-week high versus a basket of currencies on Wednesday as investors' desire for riskier currencies decreased in the wake of disappointing corporate results that heightened concerns about the state of the economy and as Treasury yields increased.
Risk sentiment also took a hit as tech giant Alphabet fell after its cloud division failed to meet revenue projections, and other large-cap stocks also eased because of lower earnings and rising US Treasury bond yields.
Reaching its highest level in almost a week, the dollar index, which gauges its strength against a basket of six competitors, saw a 0.3% increase to 106.05 points.
Fed Chairman Powell's speech sent Wall Street into a tailspin. Powell largely agreed with other officials when he said that policy might not be "too tight" and that further rate increases might be required.
Although Powell's remarks reinforce their long-term bullish mantra, they don't go far enough to suggest that a rate hike in December is likely.