Controversy Surrounds Nigeria Air Project as Final Decision Rests on President Tinubu's Table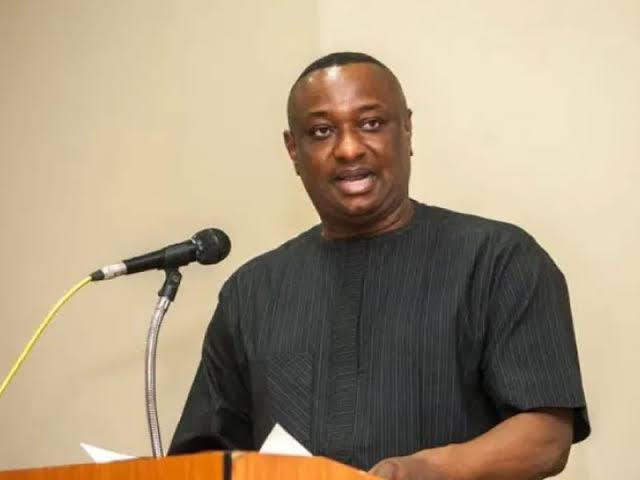 Uncertainty surrounds the Nigeria Air project as the Minister of Aviation and Aerospace Development, Festus Keyamo, over the weekend, said the final decision on the controversial Nigeria Air project rests on the table of President Bola Tinubu.
Keyamo, speaking with journalists on the sidelines of the Aviation Industry Stakeholders' Forum organised by the ministry of Aviation and Aerospace Development, held in Lagos, disclosed that the country was working behind the scene and round the clock to solve visa bans placed on Nigerian travellers to the United Arab Emirates (UAE).
According to Keyamo, UAE was aggrieved with Nigeria for disclosing relevant agreements reached during the recent visit of President Tinubu to the Emirate.
"On Nigeria Air, that should be on the table of Mr President to take a final decision. However, the UAE complained because we go too quickly on air to mention what we have agreed on but we are working round the clock behind the scenes. Let me not breach the agreement we reached in the UAE again. You are dragging me into an area that puts us into problem again. So we are working round the clock behind the scenes and that will be myself in Dubai in 2 weeks to dot the i's and cross the t's," he said.
He also disclosed that the federal government will review all the Bilateral Air Service Agreements (BASAs) Nigeria signed with other countries.
The decision to review the BASAs is coming on the heels of the numerous complaints by professionals and stakeholders in the aviation industry that some of the agreements were skewed to favour other countries to the detriment of Nigeria.
He further argued that, most of the BASAs entered into by Nigeria with other countries were signed when Nigeria lacks the required aviation capacity to reciprocate and that they are long overdue for review.
Keyamo said, all the BASAs Nigeria signed with other countries will be reviewed, calling on airlines and other stakeholders to exercise patience.