Emeritus Prof. T. O Ogunlesi Model Secondary School Hosts maiden Inter House Sports Competition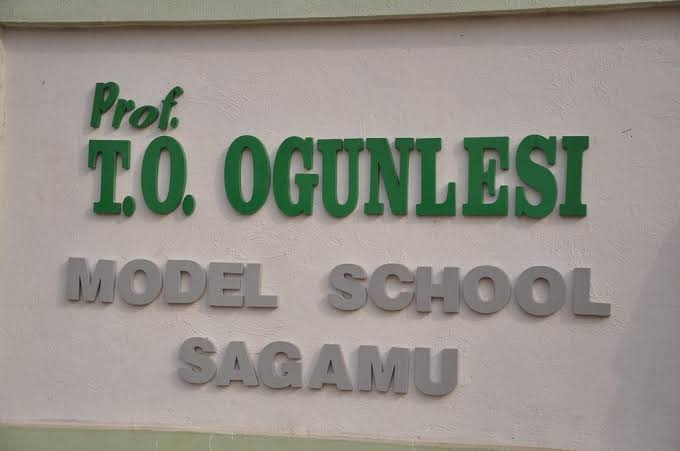 By: Ogunleye Oluwapelumi
The Emeritus Prof. T. O Ogunlesi Model Secondary School in Lukosi, Ogijo, Ogun state, made history today by organizing its maiden Inter House Sports Competition.
The event was a grand success, with notable dignitaries like Hon. Ronke Soyombo, SA to the governor on Education Science and Technology, and Mr. Kunle Soile gracing the occasion.
The competition showcased a range of sporting activities, including marching and relay races, featuring not only the school's houses but also students from other schools like Sagamu High School, Christ Redeemers College, Simawa High School,Ogijo High School and many others. The presence of Hon. Soyombo highlighted the government's commitment to improving education, and this event was a shining example of their investment.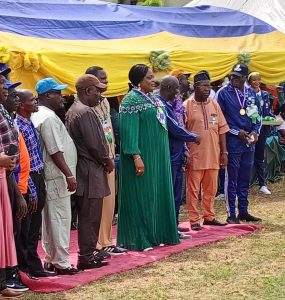 The atmosphere was electric as students and athletes from various schools gathered to showcase their skills and sportsmanship. The Inter House Sports Competition fostered a sense of camaraderie and healthy competition among the participants.
To further make the inter house sport more fun, teachers, parents and old students were called forward to participate is the race, this was one of the highlights of the day.
After every activity, Lemon house came first, followed by white house who came second and Green house with the third position.
Hon. Ronke Soyombo, in an interview, expressed her delight at the government's dedication to enhancing education. The event was a testament to the continuous efforts to improve the educational system, ensuring that it never remains stagnant but evolves with each passing day.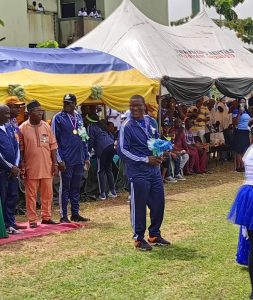 The students, teachers, and dignitaries present were thrilled to witness such a vibrant and well-organized event, celebrating the spirit of sportsmanship and the power of education.