OGSG Announces Deployment of CNG-Fueled Buses for Cleaner, Cheaper Transportation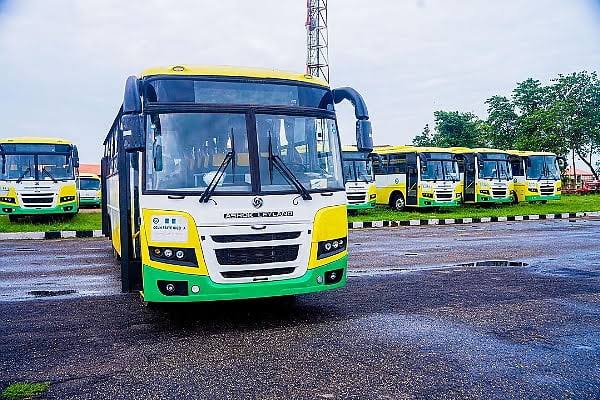 By: Ogunleye Oluwapelumi
Ogun State has announced the deployment of Compressed Natural Gas (CNG)-fueled mass transit buses. This initiative, led by Governor Dapo Abiodun, aims to revolutionize public transportation in the state while promoting environmental friendliness.
The introduction of CNG-fueled buses aligns with the anticipation of deregulation in the downstream sector and the removal of fuel subsidies. By utilizing alternative fuel sources, Ogun State is taking a significant step towards reducing carbon emissions and improving air quality.
Students in Abeokuta have begun to enjoy the benefits of these buses, and efforts are underway to extend this convenient mode of transportation to other parts of the state.