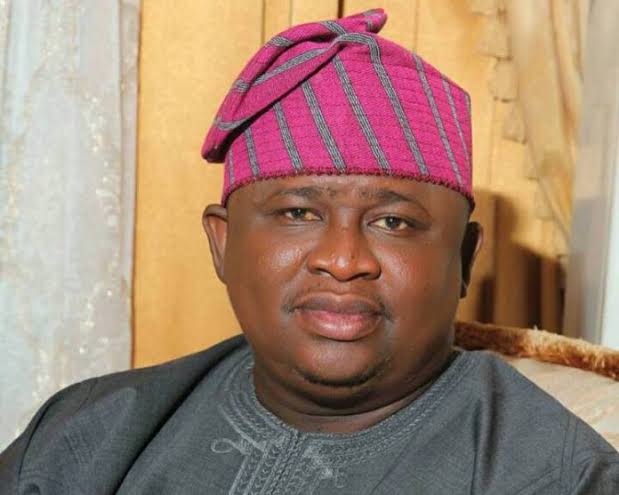 LAGOS SENATOR REVEALS HIS PLANS TO CROSS OVER HIS LAWMAKING SERVICE TO OGUN STATE
Senator Solomon Olamilekan Adeola, popularly known as Yayi who represents the Lagos West Senatorial District at the Upper Chamber of the National Assembly has officially declared to his constituents that his next ambition is to cross to Ogun State and continue his lawmaking service to the people of Ogun West Senatorial District.
He, however, assured his constituents who have benefitted from the various reach-out projects that even when he eventually actualizes the crossover to Ogun State, he would still be in constant touch with his Lagos West Senatorial District constituents.
According to the politician currently serving his second term in the Red Chamber, the people of Lagos West would not miss him since he would work closely with Dr. Idiat Adebule whom Yayi confidently believes is the "incoming senator to represent the Lagos West Senatorial District after the forthcoming 2023 elections.
He said this while delivering various basic vocational equipment backed up with cash capital to each of 2, 891 artisans comprising hairdressers, makeup artists, barbers, shoemakers, caterers, fashion designers and others from his current constituency.
According to many beneficiaries who exuded deep gratitude to the politician, this is the third time in 2022 that Senator Olamilekan had embarked on such an empowerment programme.
There was a mega one at Police College in Ikeja in February wherein at 3000 constituents, majorly comprising young men and women, including widows, benefited from the various vocational training.
Another one took place in June 2022 to the benefit, of1000 graduates who were trained in various internationally recognized ICT courses.
Senator Adeola said: "I am pleased to witness this event, which is targeted at making people benefit from eleven areas of various skills acquisition and vocations.
"As a legislator of many years, I have made it of Paramount importance that as many youths and women as possible in my senatorial district are given the requisite skills and empowered to establish them in gainful self-employment.