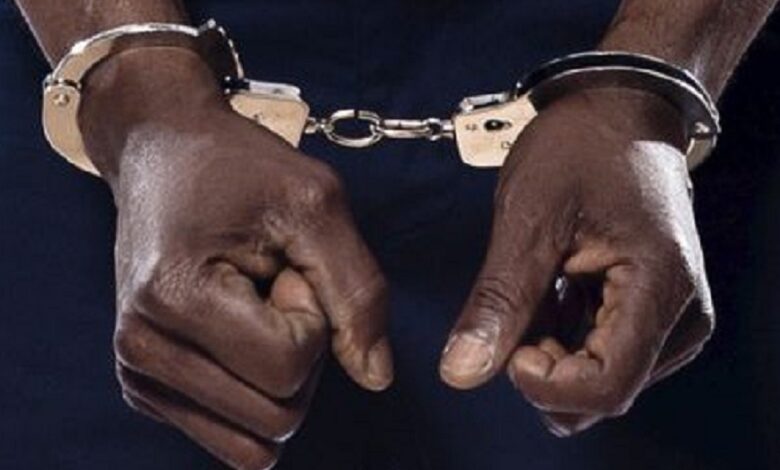 Men of the Ogun State Police Command have arrested a man identified as Talabi Idowu Fatoki for allegedly killing his father's tenant for ritual purposes.
The incident reportedly happened in the Ikenne area of Ogun State on Saturday night, November 26.
Fatoki, who's in his 20s, is said to have attacked the deceased, Tobi Yisua, in his room at midnight and severed his head for an alleged money ritual.
According to a source,
"The deceased's wife went to church on Friday night leaving the deceased at home alone. At about midnight, the suspect — who's the landlord's son — entered his room while he was sleeping and killed him, he then cut off his head and took his blood for money ritual purposes.
Surprisingly, when the victim's wife came back from Church the following day, it was the same guy that opened the gate for her.
After she found her husband dead and raised an alarm, police officers were invited and everyone in the house was arrested and interrogated. It was during interrogation that the suspect confessed to the hideous crime. Both the suspect and deceased are in their 20s."