Ogun So-Safe Corp deploy 1,000 personnel to curb insecurity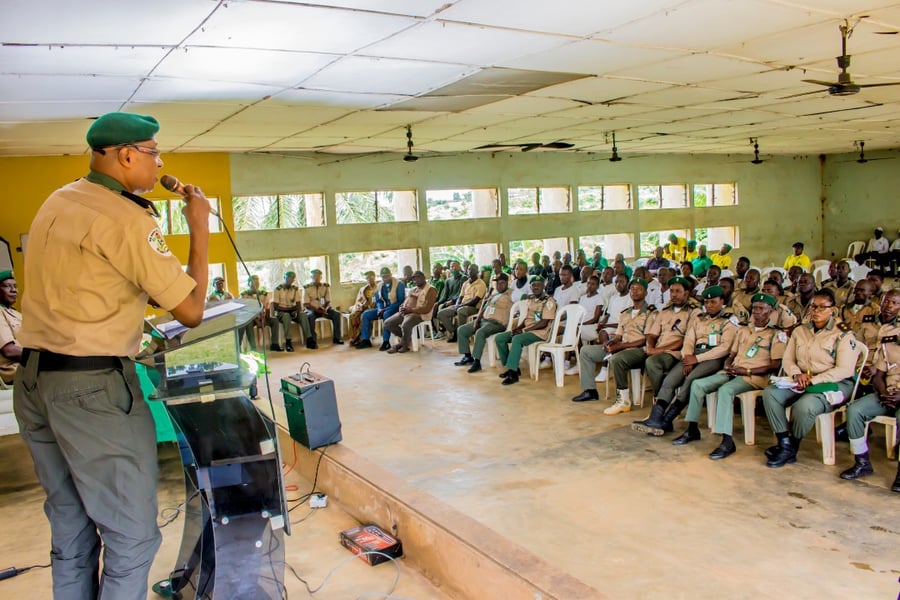 The Ogun State Community, Social Orientation and Safety Corps (So-Safe Corps) has deployed a thousand personnel to stem insecurity in the state ahead of the Christmas and New Year celebrations across Ogun State,
It is contained in the press release by the State Commander of the Corps, Soji Ganzallo and signed by spokesperson, Moruf Yusuf on Sunday in Abeokuta.
The statement disclosed that the agency will embark on aggressive clamp down on criminally minded people negating the peace of the good people in the state.
The target of the corps according to the statement include; the cultist terrorising communities with guns and working on getting more rifles for use during the electioneering period.
Ganzallo assured the law residents of the state that the agency will ensure that arms and ammunition in circulation, used to perpetrate crimes are mopped up effective from Sunday, December 18, 2022, through January 10, 2023.
He also enjoined the state chapter of the Christian Association of Nigeria (CAN) to instruct their members to celebrate moderately and to ensure they follow all security and safety guidelines for safer and secure communities during the festive seasons.
"The six zonal and twenty-one Area Commands of the agency had been instructed to deploy the officers of the Corps to strategic places and that their Intelligence Operatives should be distributed properly to negate any form of crimes and criminalities before, during and after the yuletide seasons."
"The commuters, motorbike riders etc are advised to limit their speed and exercise caution while coming in and out of the state."
Wishing a merry Christmas and happy new year, Ganzallo urged residents to report all suspicious activities or contact the Corps Distress Contacts for useful information on crime and crime in progress through 08034681687, 09069392064 and 08035479930.