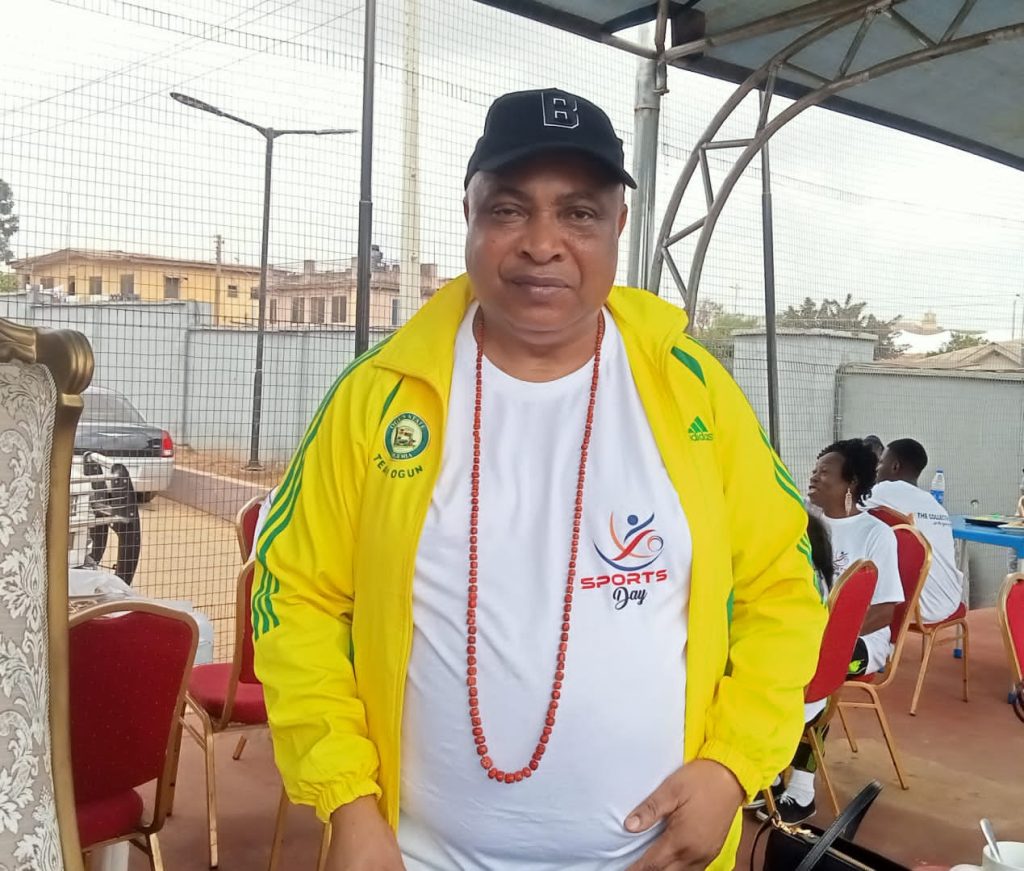 The Collectives Club of Remoland held it's annual 'Sports Day with Akarigbo at the Sports ground of the official residence of the Akarigbo and Paramount Ruler of Remoland HRM Oba Dr Adewale Ajayi Torungbuwa II at the Ita Oba Palace of Sagamu Ogun State on Saturday the 17th of December.
It was a potpourri of activities as all members, board of advisors of The Collectives club and the Executives were all on ground with their families.
The President of the Collectives Club, Engr Wole Ogunsanya while welcoming the guests to the Sports day event which was chaired by the Akarigbo and Co-Chaired by a Patron of the club, Chief (Mrs) Onafowokan. said the event like a retreat, is part of the annual activities of the Collectives Club .
"It is a period of getting together for all members, executives and patrons of the party to have fun and relate more with each other. As you can see,almost all of us are here with our wives,some also with with their children"
"It is the time to exercise our bodies, play games and connect" Engr Ogunsanya said.
The event had all kinds of board and table games including a football match and and dancing.
The Akarigbo of Remoland declared the football match open with a kick. The Akarigbo of Remoland HRM Oba Dr Adewale Ajayi Torungbuwa II played table tennis with all excitement beating his opponent an eight to three.
According to HRM Oba Dr Adewale Ajayi Torungbuwa II, " I am proud of the Collectives, it is a part of my home,and our dreams for setting up the club is coming to fulfilment and assuredly they will do more for the development of Remoland.
The sports ground was donated by the Collectives Club in December 2020.
At the Sports day with Akarigbo,The women had a choreographed dancing session at the sports ground thrilling the guest with their steps.
Sir Teju Ogunjimi ,the general secretary of the Collectives Club said basically one of the primary goals of the Collectives club is about giving back to the society. That's why we have annual a line of Projects for the people of Remoland.
"One of them is the health week, scholarship programs for students of all categories, providing basic amenities, Skilled job train training and so many more. Ogunjimi Added.
The football match ended with 2nil as the Akarigbo of Remoland gave out gifts and prizes to all Participants
The Collectives Club is a social organization which was founded by the Akarigbo and a few friends some years back. The club was set up to do a lot of the people of Remoland with it's Corporate Social Responsibility.
The Akarigbo of Remoland HRM Oba Dr Adewale Ajayi Torungbuwa II was the founding President of the club and now a grand Patron.
The Akarigbo Sports day is the annual final event of the Collectives Club of Remoland.