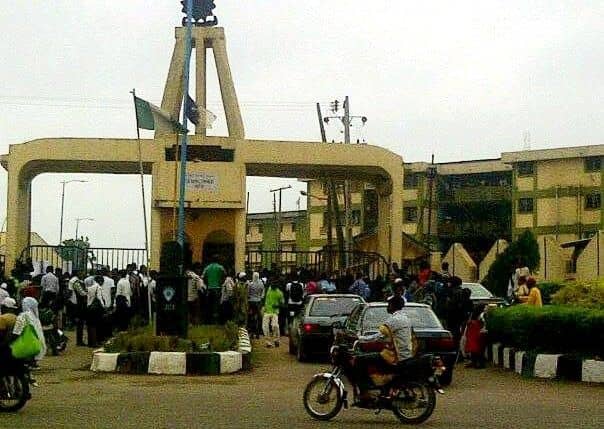 The students of Polytechnic, Ibadan, Oyo State on Monday 9, January 2023 protested the hike in hostel refusal fee by the management of the institution.
The school gate and the ever-busy Sango-Poly junction were blocked thereby causing gridlock before heading to the State Secretariat, Agodi, Ibadan. All the roads within the Secretariat have also been blocked.
It was gathered that the hostel refusal fee was initially N5,000 before the management increased it to N15,000.
One of the protesters, Abiodun, other name withheld, said, "We normally pay N30,000 for accommodation every season but for those who don't want to stay in the hostel, they pay N5,000 refusal fee. But the management just woke up and said that it has increased the refusal fee from N5,000 to N15,000."
"The management also said the hostel fee is compulsory now for all the students, including those who are not staying in the campus (off campus)," she explained.
They were chanting anti-government songs, saying the activities of the consultant had slowed down the growth of the institution.