My Administration Will Not Disappoint You -Sanwo-Olu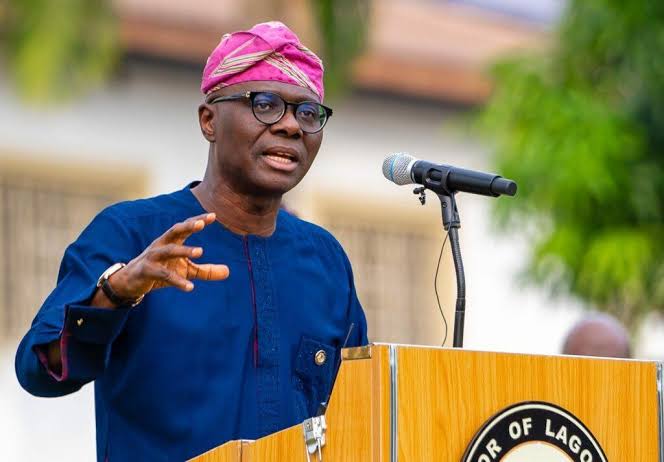 The Lagos State Governor, Mr Babajide Sanwo-Olu, has assured workers in the private and public sectors that his administration would not disappoint them.
Sanwo-Olu, made the promise during a rally held at the Police College in Ikeja, on Thursday, where his re-election bid was endorsed by the leaderships of the Nigerian Labour Congress, and Trade Union Congress, in Lagos State.
Sanwo-Olu impelled the workers to take the campaign for the presidential candidate of the All Progressives Congress, Asiwaju Bola Tinubu, and his second term bid to their respective neighbours.
"I want to thank all of you for this great endorsement. We will not take it for granted. What this tells us is that we must do a lot more. That's when your lives and that of your children will be better. We will not disappoint you.
"Going by this organised labour endorsement, I have no doubt we are coming back better and stronger. We will embark on governance much more than we have done and provide the best workplace for you to flourish and this endorsement is a confirmation that workers believe in our leadership and we will not take you for granted."
The Chairman of the NLC in Lagos State, Mrs Funmilayo Sessi, said, "Before the commencement of this rally, we all agreed at our respective congresses to support Sanwo-Olu to continue as our Governor.
"We decided before today but we only came out to display our solidarity with him publicly. What we have done right in our house, we are showing to the world. This is the first time the organised labour in Lagos is taking an open position to endorse a candidate of a political party."
In his address, the TUC chairman, Gbenga Ekundayo, lauded the Sanwo-Olu's inclusive policies among citizens of the state.
"Democracy is about inclusion and giving listening ears to the plight of the people. We have tested Sanwo-Olu and we have found him to have a listening ear and a large heart to accommodate," he said