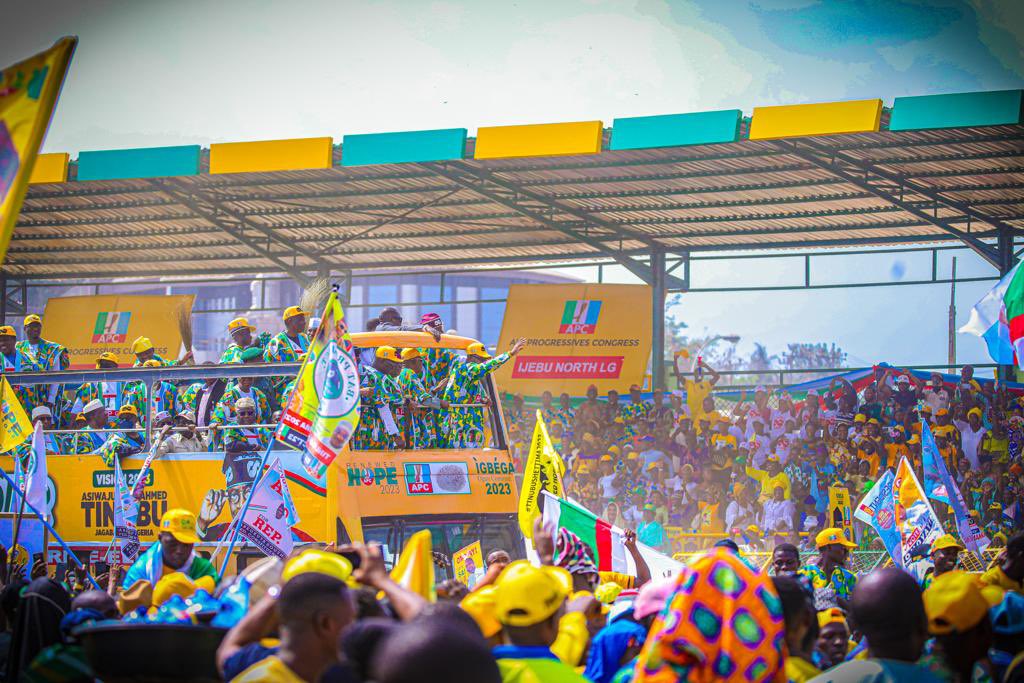 By: Ogunleye Oluwapelumi
The All progressive Congress presidential campaign was held today, Wednesday 25th December 2023 at the Moshoood Kahimawo Olawale Abiola(MKO) Stadium Abeoukuta, Ogun state.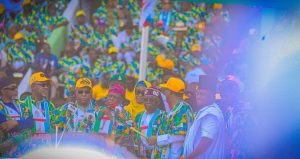 APC Presidential Campaign Rally witnessed a large turnout of party bigwigs, faithfuls & supporters, Asiwaju Bola Tinubu, Spk Gbaja, national exco members of the party,Governors Dapo Abiodun, Governor Sanwo-Olu, among many other big party personalities.
BAT while addressing the party faithfuls and supporters promised to stop the high Fuel price in the country. "They keep fuel, they keep money, they are the ones who know why they are doing that.If you like, change the ink of the naira. We are going to win and the PDP will fall down.
"The city boy is here. I am the son of the soil. We will take the government from them. The bad people.
"They don't want the election to take place. They want to stop the election. Will you allow them?" he asked.
The supporters present at the MKO Abiola Stadium displayed their voters card as a sign of readiness for the forthcoming election.