Meet a Fuji Maestro and Indigenous Music Legend, Adewale Ayuba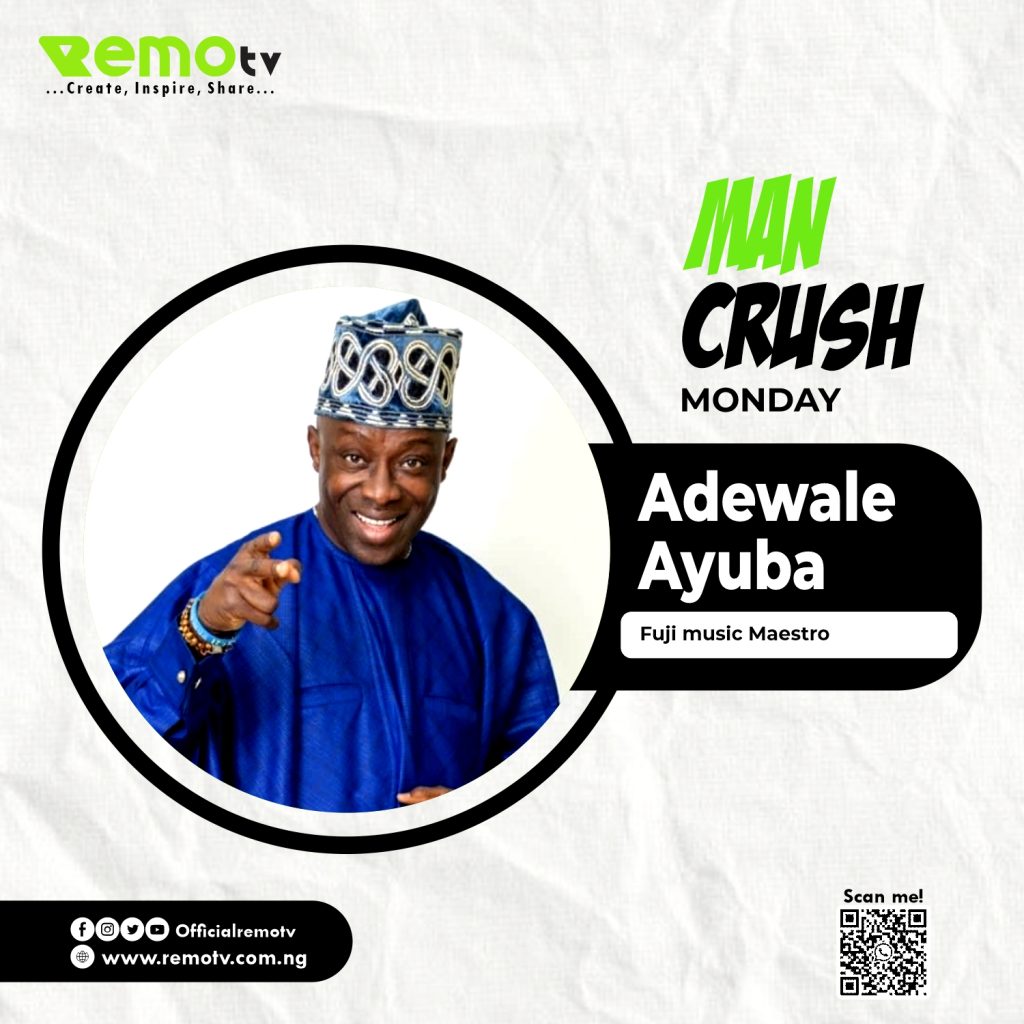 Popularly known as Ayuba, Mr Johnson or Mr Bonsue, Mr Adewale Ayuba was born as the last child of his parent in Ikenne-Remo, Ogun State in 1966. His music journey like most Remo indigenes started from an early age of 8, when he started singing at local musical competition and fiestas in his hometown, Ikenne.
An alumni of Remo Secondary Schoo, Sagamu, Ayuba gained study Architecture at the Ogun State Polytechnic in Abeokuta. However, his music career took most of the duration. His craft got known as he carved a niche for himself in the Fuji Music scene at the age of 17, rising rapidly in the industry.
He brought international recrognition to himself and his people in 1991 when he signed a deal with Sony Music (Nigeria) in 1990 to record an album, Bubble which was released in 1991. The album went on to top music charts for months, gaining widespread recognition and winning multiple awards at Nigeria Music Awards (NMA). He released the popularly Mr Johnson Play for Me in 1992 before embarking on his West Africa Tour.
His style of music brought the elite who had ignored the genre of music to embrace it. Ayuba aims make everyone love indigenous music through Fuji Music and also to take fuji music to the whole world, just as Bob Marley had taken reggae to the whole world.
Within years, he has accomplished an handful of his aim, as he has taken his style of music around the world, taking tours arouond the globe from the late 1990s to 2010s.
His works have also be recognized both on national, international level. Among these recognitions are Distinguished Son of Ikenne Remo, in 2001; In 2004, the Ikenne Development Association in Chicago gave him its Ogo-irawo award in recognition of his contribution to the development of Ikenne Remo, etc. Ayuba has been crowned as the King of Bonsue Fuji, as he was the original artiste who coined the musical genre as a subgenre of Fuji Music.
#OfficialRemoTv
#RemoTVMcM
#ManCrushMonday
#ManCrush