Meet a Vibrant Woman who Became the First of Her Kind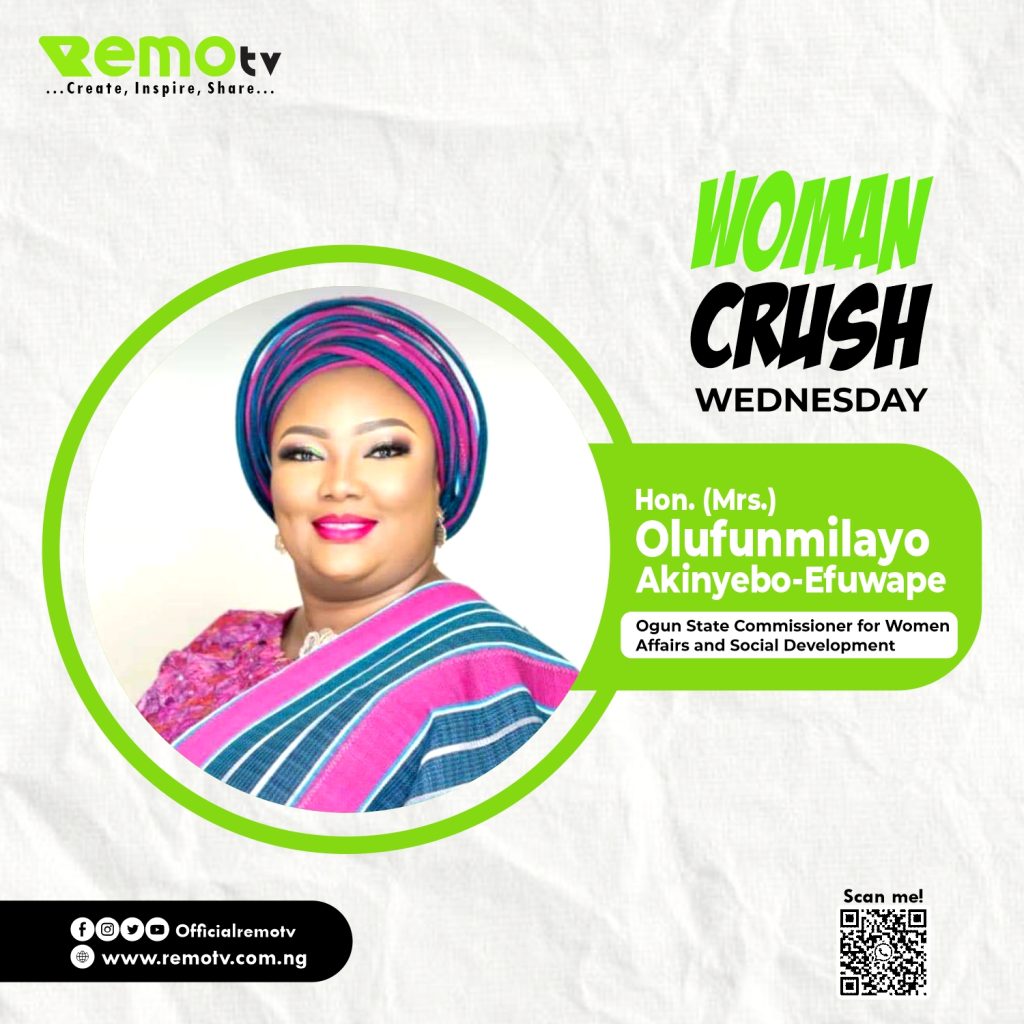 Born in mid 1970s in Makun to a political family of Mr & Mrs. M. K. Akinyebo in Makun, Sagamu, Hon. Olufunmilayo Akinyebo-Efuwape She is a strong grassroots politician.
She is attended Ansaru-deen Primary School in Makun Sagamu, proceeding to Remo Secondary School and then to The Polytechnic, Ilaro where she studied and bagged Higher National Diploma in Accountancy.
Due to her resourcefulness, focus and high sense of responsibility and responsiveness to duty, she was offered an employment to work as Accounting Officer at Greenland Security after her National Youth Service year Corps.
Her contribution towards the people started from early staged as she had been an activist right from school. She has worked with state ministries and also with Unions. However, her journey into politics started fully in 2011 when she joined ACN. She worked relentlessly to see the development of both the party and community. This led to being being elected as the First Female Executive Chairman of Sagamu Local Government in 2012.
Her mission to the community was simple – to create a community where the life of the citizen can be better improved. Her tenure was marked with great achievement as the community commends her work and tenure till date.
Without relenting in service to humanity, she gathered women together, educating them on the importance of their role in politics. This encouraged women to take part in the community decision making, rather than being sidelined.
In recognition to her service and eagerness to still give more to the society, Hon. Funmilayo was elected Commissioner for Women Affairs and Social Development in Ogun State. With her position, she has been able to care for women's needs, involvement in politics and also contribute to the community's development. Under her administration ban street begging for the seek of hygiene and sanitizing market. She encourage women to strive in their activities.
Hon. Funmilayo is regarded as a symbol of humanity as she does not relent in supporting foundations that are geared towards humanitarian service. She was commended by National Association of Ogun State Students for her work to develop Ogun State.