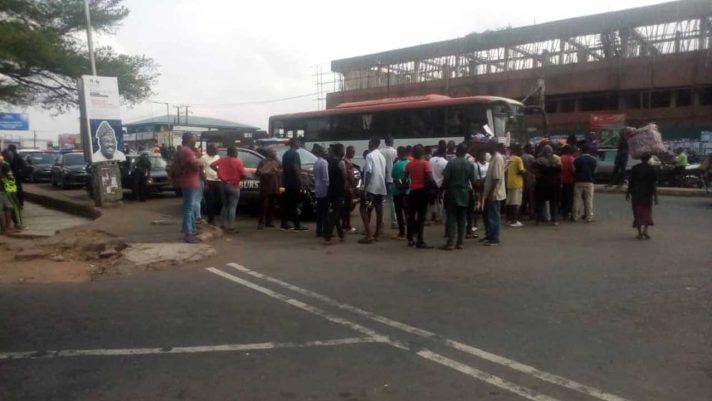 Some concerned Nigerians took to the major roads of Ibadan, Oyo state yesterday to protest against over the scarcity of fuel and the new currency.
The protest started at the Main Gate of the University of Ibadan (UI), spread to other areas in Ibadan.
Soldiers and police officers were deployed to the UI Main Gate to forestall a breakdown of law and order and to direct traffic and ordered transporters to remove leaves from their vehicles and Okada.
The protest was led by Solomon Emiola who said Nigerians have been subjected to hardship, as they were unable to go about daily activities, hence the protest.
Emiola said: "We are here as Nigerians to kick against the oppression from the President and the Central Bank of Nigeria (CBN) governor. For some weeks now, Nigerians have been crying and unable to access their hard earned resources. I am a victim. I have my money in the bank but I cannot collect my money, I am hungry and I cannot eat. There is difficulty in using USSD code for transactions. With the scarcity we cannot afford to buy fuel at N350 to N400 per litre."
Among the protesters is a man who said on an empty stomach, he trekked from Apete to UI as he has nothing to give his household.