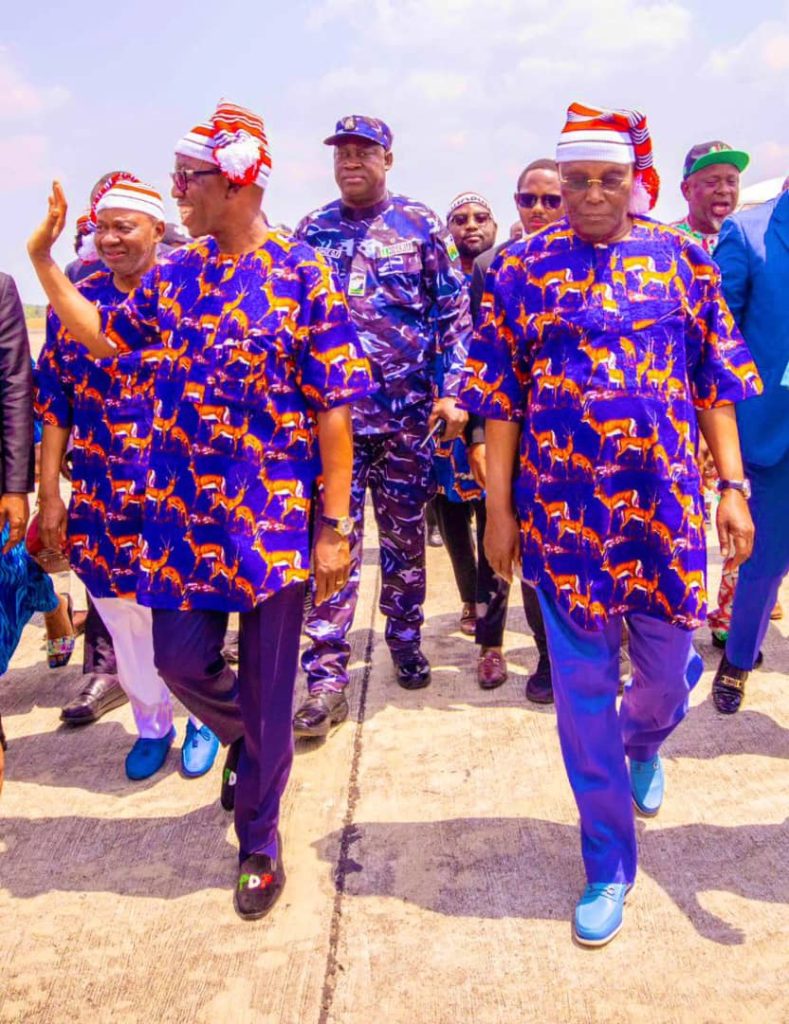 The Ogun State Chapter of the Peoples Democratic Party (PDP) New Generation, a youth-based group within the Peoples Democratic Party (PDP) has described the party's Presidential candidate, Alhaji Atiku Abubakar and his running mate Ifeanyi Okowa as the leader that the country needs.
The group which has been a foremost group in the party in the state made this known during the commencement of the mop-up exercise to sensitize the people of the state to the candidacy of the Atiku/ Okowa ahead of the February 25 Presidential Election.
Addressing Journalists in Ogun State on Friday, Arc Sodeinde Daniel disclosed that the group has received instruction to up the tempo of campaigning by taking the sensitization to the grassroots to inform the people of the need to vote for Atiku and Okowa.
In His Statement "It is obvious that the country at this time needs a messiah that will reset the country and bring back its lost glory and the only people that can do that job are Atiku Abubakar and Ifeanyi Okowa.