By: Ogunleye Oluwapelumi
Prince Dapo Abiodun on Friday, While inaugurating the Agodo/Lukogbe/Lukula/Tigara road & health centre during the completion of his campaign tour at Ogun Waterside, he assured that his administration would complete the remaining Two segments of Iwopin Jetty being constructed in the riverine community.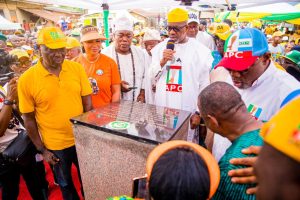 His statement partly reads" The jetty when completed, would not only boost trade in the Local Government, but also ensure that they have unhindered access to the Dangote refinery which would be easier to get to, through the jetty.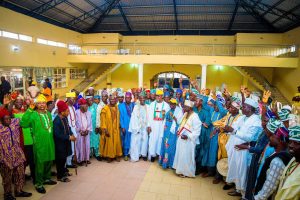 " Furthermore, we admonished our people to be wary of unscrupulous political parties who are ready to make empty promises & added that our government will upgrade the Gateway Petroleum Institute to meet with the best global standard & ensure uninterrupted power supply in the area".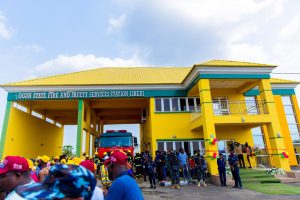 This was preceded by the commissioning of another fire station in Isheri.