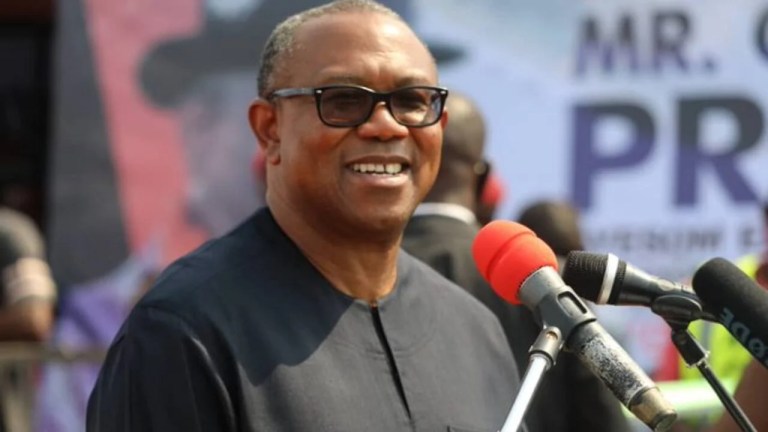 A group known as the Ohanaeze Ndigbo Worldwide has on Monday claimed that the presidential candidate for the Labour Party, Peter Obi, won the February 25 presidential election.
Reacting to a statement credited to one Amb. Tony Obizoba, who claimed to be its Director of Implementation and Strategic Planning, on the election, saying Obi's presidency was not destined to happen this year.
Obizoba's remark was described as reckless and irresponsible in a statement by Ohanaeze through The National Publicity Secretary, Dr. Alex Ogbonnia.
The statement read: "Ohanaeze Nidigbo is impressed, thrilled, and fascinated by the groundswell and intimidating mass movement, which has come to signify the consciousness of the paradigm shift from a consumption economy to a production economy, which the Obi-Datti movement symbolizes in the present day Nigeria.
"Ohanaeze Ndigbo is proud to state that Peter Obi is a man whose track record of accomplishments has countervailed the regrettable and despicable tailspin of Nigerian bourgeois cash and carry democracy. One major challenge that has afflicted the Igbo for some decades now is the adulteration of the communal sensibility, the Igbo sense of originality. This is one of the harsh realities of the Nigerian civil war where Nigerian soldiers comprising diverse ethnicities including mercenaries from Niger, Chad Republics, etc. occupied the Igbo land.
"Some of these rabble-rousing products of adultery who, given the openness of the Igbo society, have gained access to Igbo red caps have become the mischief-makers, charlatans, social climbers, and media navigators who leech on the invaluable footprints of Ohanaeze Ndigbo to issue press releases for narrow, perverse and illicit pecuniary interests."
It added that available evidence revealed that the former Anambra State governor won the election.